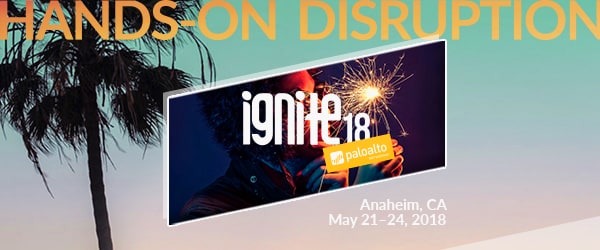 This year's Ignite Security Conferences will be all about HANDS-ON DISRUPTION, and we get inspired by people pushing limits, making tough decisions and ending up in a better situation as a result.
If you can speak to how our technology, products, services or threat research have improved your business along with your security posture – we'd love to hear about it.
A few benefits of speaking at Ignite include:
Complimentary Ignite '18 USA conference pass
Exclusive speaker reception with Palo Alto Networks executives
Full access to our dedicated speaker lounge
What successes or challenges would you like to present this year? Visit our Call for Papers page and submit by February 12, 2018.
Register for Ignite 2018 Security Conference
Anaheim, California  |  May 21–24, 2018
Ignite 2018 is a live, four-day conference designed for today's leading security professionals. Join us May 21–24, 2018 in Anaheim, California, to hear from innovators and experts, gain real-world skills through hands-on sessions and interactive workshops, and find out how best-in-class breach prevention is changing the security industry. Visit the Ignite website for more information.
---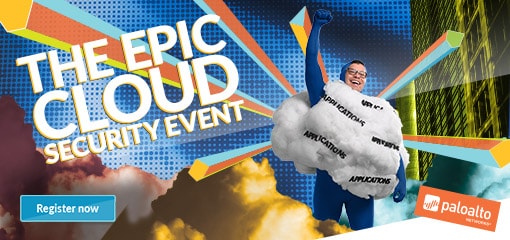 Join us as we redefine speed and security in the cloud at THE EPIC CLOUD SECURITY EVENT on February 6. Register now.