Sit back, relax and enjoy this week's Channel Scoop.
Stop the Stealthiest Cyber Attacks with Magnifier Behavioral Analytics: Together we will address the multi-billion-dollar IT Event and Log Management market. Thanks to Magnifier, we will redefine how organizations detect and respond to security incidents. Find partner resources. Read the blog.
Partner-Led UTD Promotion: Just when you thought it was over... the promotion has been extended to July 31, 2018.  Partners can earn points and prizes.
Get Ready for Ignite '18: Sell tickets and earn free passes. View details.
Secure Up the Endpoint: We're rewarding partner sales reps for closed deals. The promotion has been extended to April 20, 2018.
CYBERFORCE Program Reset:  Last chance. Partners need to get to the next level by January 31, 2018 to maintain their status through January 31, 2019. View details.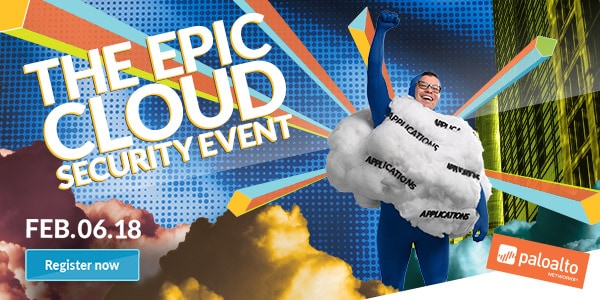 Join us as we redefine speed and security in the cloud at THE EPIC CLOUD SECURITY EVENT on February 6. Register now.