Did you miss any of this week's Palo Alto Networks action? Don't worry – we've rounded up our top news and views right here:
Upcoming Events
Take a look at upcoming events around the world that you should know about. Don't forget to register for our events calendar.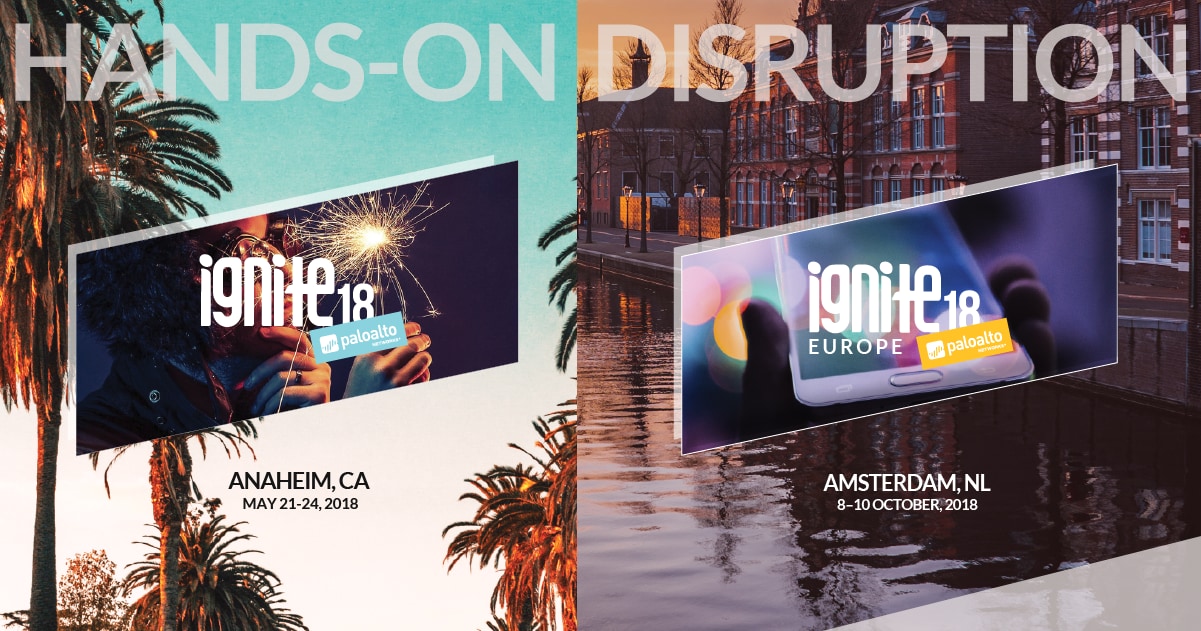 Secure your spot at the cybersecurity conference of the year. Register now for Ignite '18:
Palo Alto Networks® VM Series w/ Capgemini
April 3, 2018
Toronto, ON
Palo Alto Networks Online Quick Start Training - Network Security Management
Virtual Ultimate Test Drive - Advanced Endpoint Protection
AWS Summit in San Francisco – Booth 1743
April 4, 2018
San Francisco, CA
April 5, 2018
Paris, France
Disrupting the Cybersecurity Status Quo: Sacramento
April 11, 2018
Sacramento, CA
Best Practices for Endpoint Security
Disrupting the Cybersecurity Status Quo: Boston
April 26, 2018
Boston, MA
Looking to meet up with other Palo Alto Networks users? Check out Fuel, the Palo Alto Networks User Group, for opportunities to attend hands-on workshops, events and more!