Did you miss any of this week's Palo Alto Networks action? Don't worry – we've rounded up our top news and views right here:
Upcoming Events
Take a look at upcoming events around the world that you should know about. Don't forget to register for our events calendar.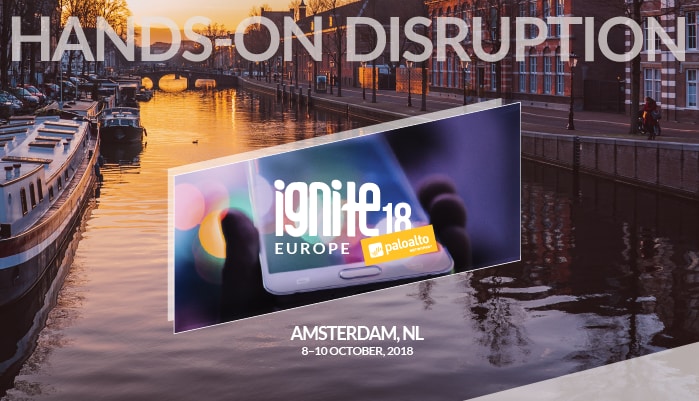 We're bringing hands-on disruption to Amsterdam! Learn more about Ignite '18 Europe.
Disrupting the Cybersecurity Status Quo: Washington DC
June 5, 2018
Washington, DC
June 5, 2018
Santa Clara, CA
Cybersecurity Summit Milan 2018
June 5, 2018
Milan, Italy
Next Generation Firewall Live Demo
Virtual Ultimate Test Drive With the VM-Series on Microsoft Azure
Live Demo: Preventing Security Breaches on the Endpoint
Looking to meet up with other Palo Alto Networks users? Check out Fuel, the Palo Alto Networks User Group, for opportunities to attend hands-on workshops, events and more!