This edition of the Palo Alto Networks news of the week focuses on some of the exciting and informative events happening around the globe. Check out what's happening below: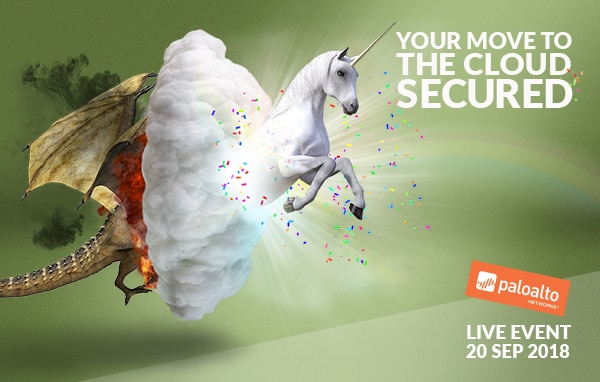 Your move to the cloud, secured. Join us on September 20 for special event addressing some of your biggest cloud security challenges.
Upcoming Events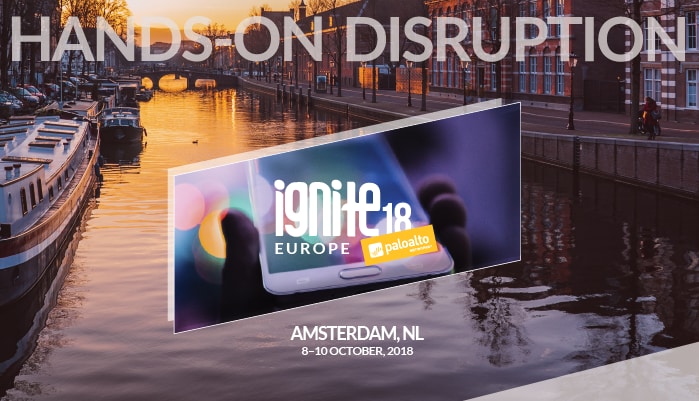 We're bringing hands-on disruption to Amsterdam! Learn more about Ignite '18 Europe.
Looking to meet up with other Palo Alto Networks users? Check out Fuel, the Palo Alto Networks User Group, for opportunities to attend hands-on workshops, events and more!
Virtual Ultimate Test Drive - Migration Process
Virtual Ultimate Test Drive - Next Generation Firewall
Virtual Ultimate Test Drive - Threat Prevention
Virtual Ultimate Test Drive - Amazon Web Services
Your Move to the Cloud Secured
September 20, 2018
Online
September 20, 2018
New York, New York
Palo Alto Networks Government Summit Canada