This post is also available in: 日本語 (Japanese)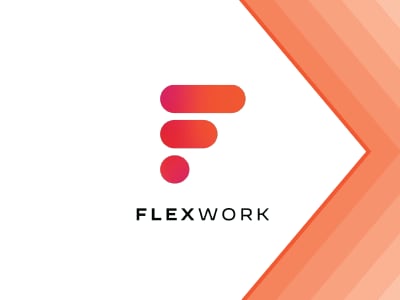 Palo Alto Networks, Box, Splunk, Uber and Zoom today announced the FLEXWORK Coalition, bringing together industry leaders to focus on the future of work and accelerate the development of new employee-centric work practices around employee choice and flexibility. 
The Coalition is a community that's reimagining the workplace of the future, including areas such as physical work location, learning and development, leadership and employee benefits. It seeks to help guide companies forward today as well as beyond the pandemic.
"COVID has required all of us to be nimble, and has shown us the resilience that our organizations and people have to adapt to changing circumstances," said Nikesh Arora, chairman and CEO, Palo Alto Networks. "It has also highlighted areas of opportunity where we can bring about workplace change sooner. We all agree: The future of work requires us to be adaptable and shift towards more employee choice and flexibility – in everything from work location, to benefits, to learning."
A Playbook for the Future of Work
From questions about what parts of a business can adapt to increased remote working, to fostering culture remotely or approaching virtual onboarding, organizations are rethinking work practices without proven processes or data for guidance.
The FLEXWORK Coalition brings together companies with shared values and goals to develop perspectives, approaches and solutions, and share the results.
Driven by chief people officers and executive leadership, the Coalition will create case studies and share learnings, culminating in an industry playbook to help business leaders navigate this climate while fostering a supportive, safe, productive and inclusive workplace for their employees. Case studies already developed by the companies include:
Palo Alto Networks:

Reimagining Learning: Sales Kick Off in a Virtual World

Zoom: Onboarding Case Study

Box: Reimagining Company Learning in a Virtual World

Splunk: Virtual Splunktern Program

 
During Zoomtopia, the chief people officers from the founding companies shared their experiences and the work each company has done so far, and they're seeking more perspectives.
Hear From the Founding CEOs
"In this rapidly changing work-from-anywhere world, it has never been more important for organizations to bridge the physical and virtual way of working through a digital workplace, while also supporting employees through today's challenges," said Aaron Levie, co-founder and CEO, Box. "We look forward to collaborating with leading organizations like Palo Alto Networks, Splunk, Uber and Zoom, to navigate these unprecedented times and build a framework for a flexible work environment where employees can thrive."
"At Splunk, we believe employees do their best work when they have a say in their workplace; that's why we continue to listen closely to our employees and create an environment where people can have an engaging personalized experience," said Doug Merritt, president, CEO and board member, Splunk. "We're excited to be a founding member of the FLEXWORK Coalition as we work towards developing an open-source community that will help organizations around the world learn and create their workplace of the future."
 "We can play a critical role in bringing our cities back to life by not only powering local mobility and commerce but also providing flexible work opportunities at scale," said Dara Khosrowshahi, CEO, Uber. "Uber is excited to join the FLEXWORK Coalition as a founding member in the pursuit of building innovative workspaces to empower our people to operate at their best, and to support our communities' safety and security."
"The future of work will require more flexibility and an openness to experiment with new ideas to help employees feel supported and productive," said Eric S. Yuan, CEO, Zoom. "The FLEXWORK Coalition will share best practices and learnings to help enable organizations to build a workforce model that prioritizes safety and enables employees to work in a way that fits their life circumstances."