Enterprises are increasingly leveraging the new capabilities of 5G, such as IoT, mobile edge communications (MEC) and private networks to transform their digital operations. And, the next generation of mobile innovation is already underway. But, there is a growing need for 5G cybersecurity solutions that can reliably support that expansion. In fact, we believe that 5G security that can scale and support enterprises (or, what we call "enterprise-grade security") opens the doors to new innovations and efficiencies such as transforming the planet's supply chains.
5G Evolves Security from Afterthought to Foundational Enabler
Just as 5G opens up new uses for mobile communications in manufacturing, energy production and in healthcare settings, the opportunities for retooling how we view 5G security are also expanding.
5G security can be a proactive quiver in enterprise digital transformation, enabling a wider selection of commercially viable 5G use cases and security options. The mobile ecosystem needs to come together to protect the 5G infrastructure and the business-critical traffic it carries with best-in-class, innovative cybersecurity technologies. How we dream and develop the next applications and innovations for 5G begs for an open and collaborative platform to design and engineer innovations and applications, baked in from the start.
That's why, at Palo Alto Networks, we're excited to join the 5G Open Innovation Lab to develop new technologies and solutions, thereby unleashing the power of edge computing and 5G. The 5G Open Innovation Lab is the nexus of a new-model ecosystem of startups, enterprise and industry partners, as well as investors who collaborate on potential proofs of concept, go-to-market ideas and other engagements and opportunities.
The Next Frontier of 5G Digital Transformation — Cloud-Native Security
Palo Alto Networks is assisting the next frontier of digital transformation startups to build in security from the start. First, you can't secure what you can't see. We will assist the 5G Open Innovation Lab ecosystem partners to proactively take charge of the evolving 5G cyber threat landscape by enabling granular visibility to 5G traffic. With threats on the rise – including exploits, malware, malicious URLs, malicious DNS, spyware and command and control (C2) – bringing advanced cybersecurity capabilities to the 5G environment is critical.
Second, 5G employs many of the best practices from cloud native application development. Palo Alto Networks will work with our partners to introduce a shift left approach for securing 5G innovations. Examining workloads and containerized applications within the development pipeline, prior to runtime, is critical for a holistic 5G security approach.
All Hands on Deck – Safeguarding Tacoma Tideflats Port 5G Digitization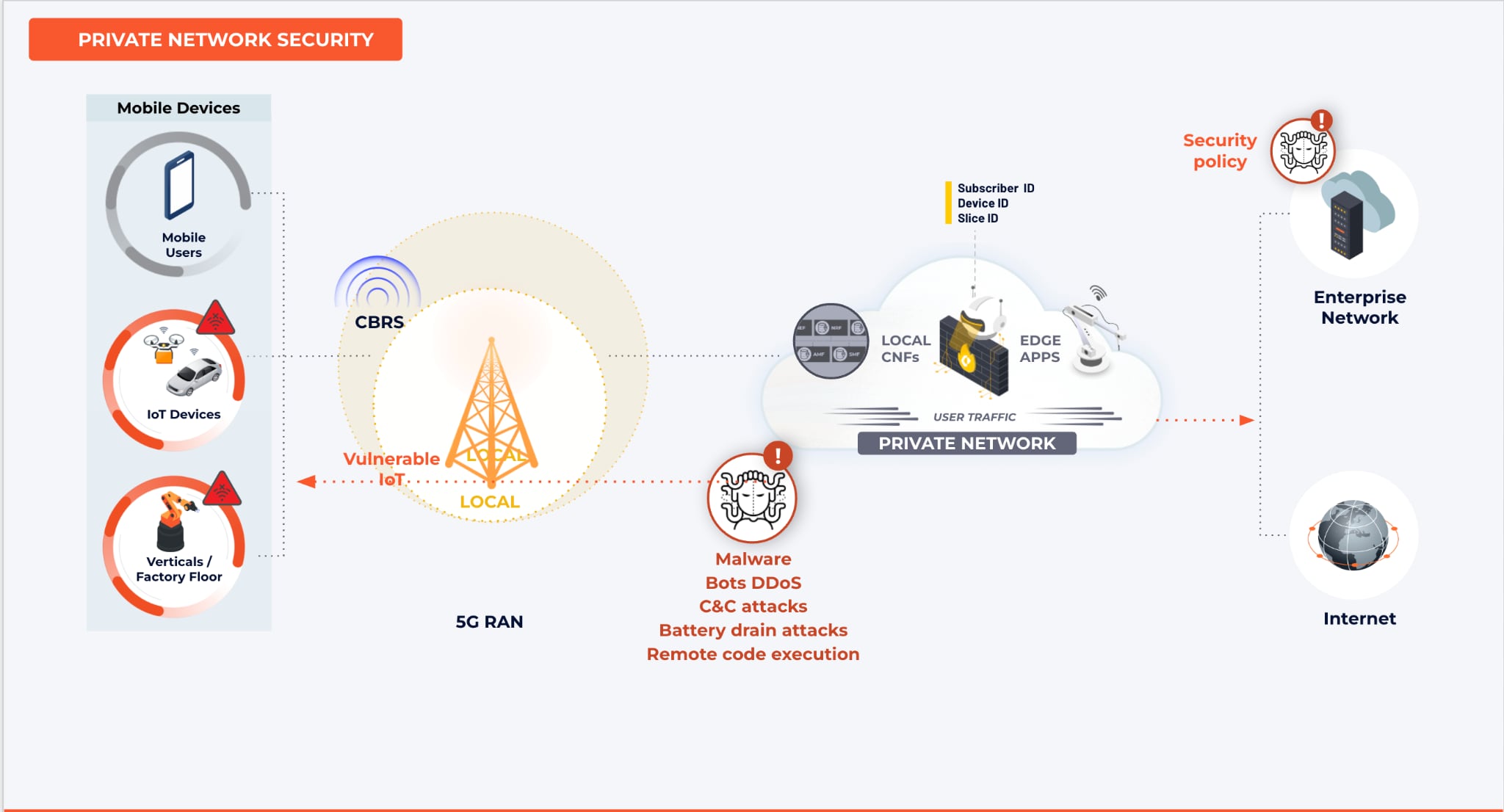 As an example of how we are working with startups, innovators and enterprise partners, Palo Alto Networks is helping bring innovative security to private 5G networks being deployed within the Tacoma Tideflats area in Puget Sound, located in the US state of Washington. The project will improve the efficiency of the port's supply chain infrastructure and how imports and exports are routed, stored and managed while simultaneously improving the port's safety. Specifically, it will ensure that a targeted section of the Tideflats has dense private 5G coverage, including the location of edge computing hardware.
Providing access to a private network to innovators and startups seeking to apply IoT technology to shipping and transportation sectors will amplify the Tacoma area as a prime region in North America for tech development.
Undisputedly, there are hundreds of similar use cases that can open horizons for innovators, enterprises and providers alike. But, the mobile network and cybersecurity ecosystem need to come together to protect and make resilient 5G infrastructure and the business-critical traffic it carries. We will all benefit from safer and stronger mobile networks when we act together.
Palo Alto Networks is constantly innovating in 5G security. Read more about our solutions here.