Prisma Cloud and Microsoft Azure customers now have a serverless Defender for Azure Functions protection in the runtime, completing full-lifecycle protection.

Prisma Cloud, a Cloud-Native Application Protection Platform (CNAPP) for Azure, is thrilled to announce extension of serverless protections into the runtime for Azure Functions.
"Organizations are adopting serverless architectures at an increasing rate," said Hari Srinivasan, Senior Director of Product Management for Prisma Cloud. "Now in addition to vulnerability and compliance scanning you can extend Prisma Cloud's enhanced runtime protections to event-driven serverless functions on Microsoft Azure."
Complete Cloud-Native Security for Azure Stacks
Serverless applications deserve serverless security, so at Palo Alto Networks we have expanded our Prisma Cloud workload protections to include runtime defense against anomalies and threats for Azure Functions.
Prisma Cloud runtime protection for Azure Functions offers the ability to seamlessly monitor and govern a function's runtime process, network connections, and file-system activities, while also offering built-in protection against cryptojacking attacks.
With Prisma Cloud and Microsoft Azure together, customer protections for serverless Azure Functions include monitoring and enforcement of all function runtime processes and also blocking of anomalous and malicious processes, filesystem access, and suspicious network behavior. You may also save time by customizing Prisma Cloud detections to your specific use cases or take advantage of our comprehensive set of pre-built detection and protection policies.
And, Prisma Cloud can further help overworked security teams with default protection for Azure serverless functions against costly cryptojacking attacks.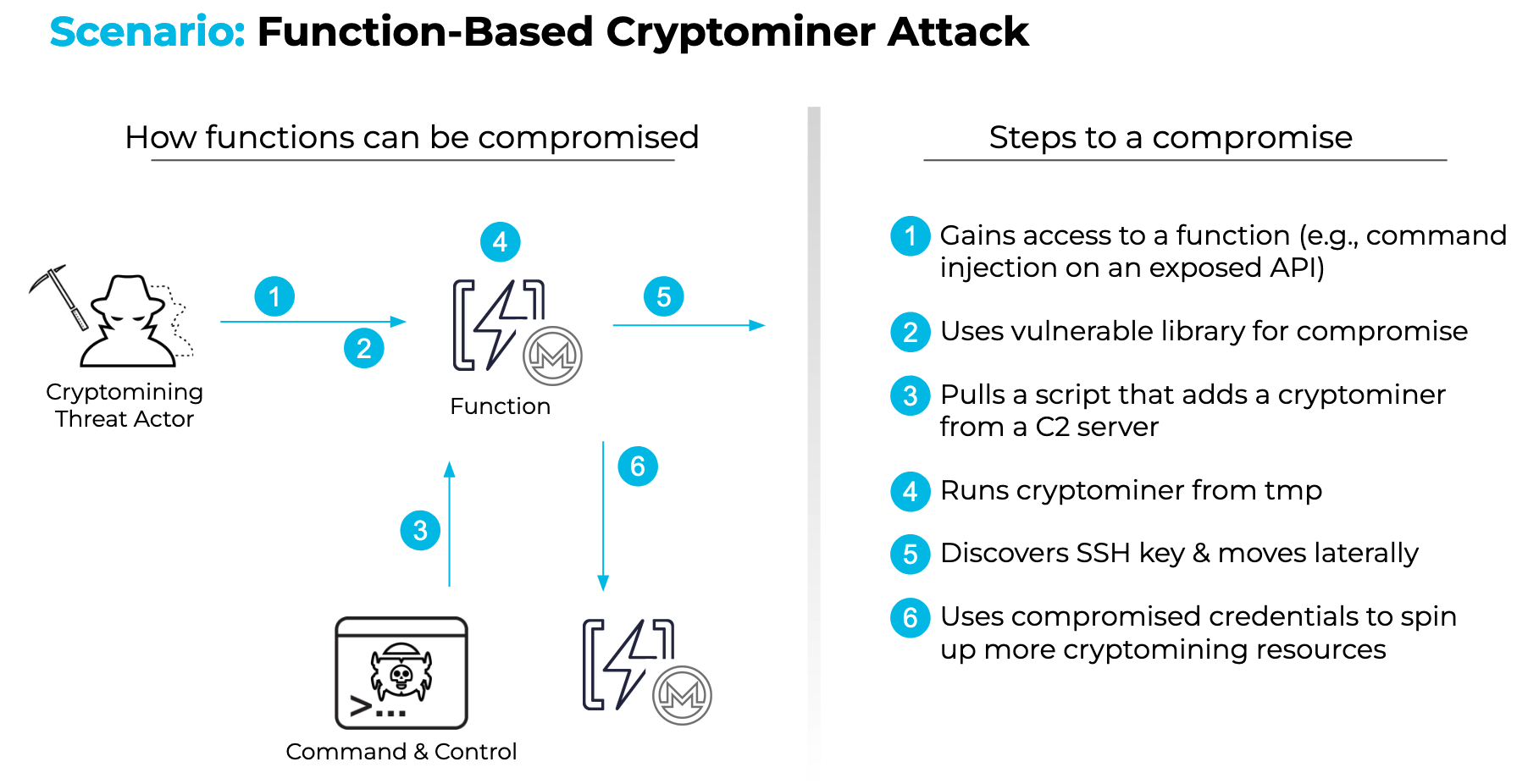 As a CNAPP, Prisma Cloud will seamlessly protect serverless applications with continuous scanning and monitoring of Azure Functions, including scans for private keys stored in function zips or any broad resource access.
Prisma Cloud offers complete cloud security across the entire application lifecycle for vulnerabilities, compliance, and misconfigurations. Save time and accelerate time-to-market with integrated CI (continuous integration) tooling, Prisma Cloud-secured serverless repositories, and continuous runtime anomaly detection across the stack to deliver a consistent, full-lifecycle view into serverless risk on Microsoft Azure.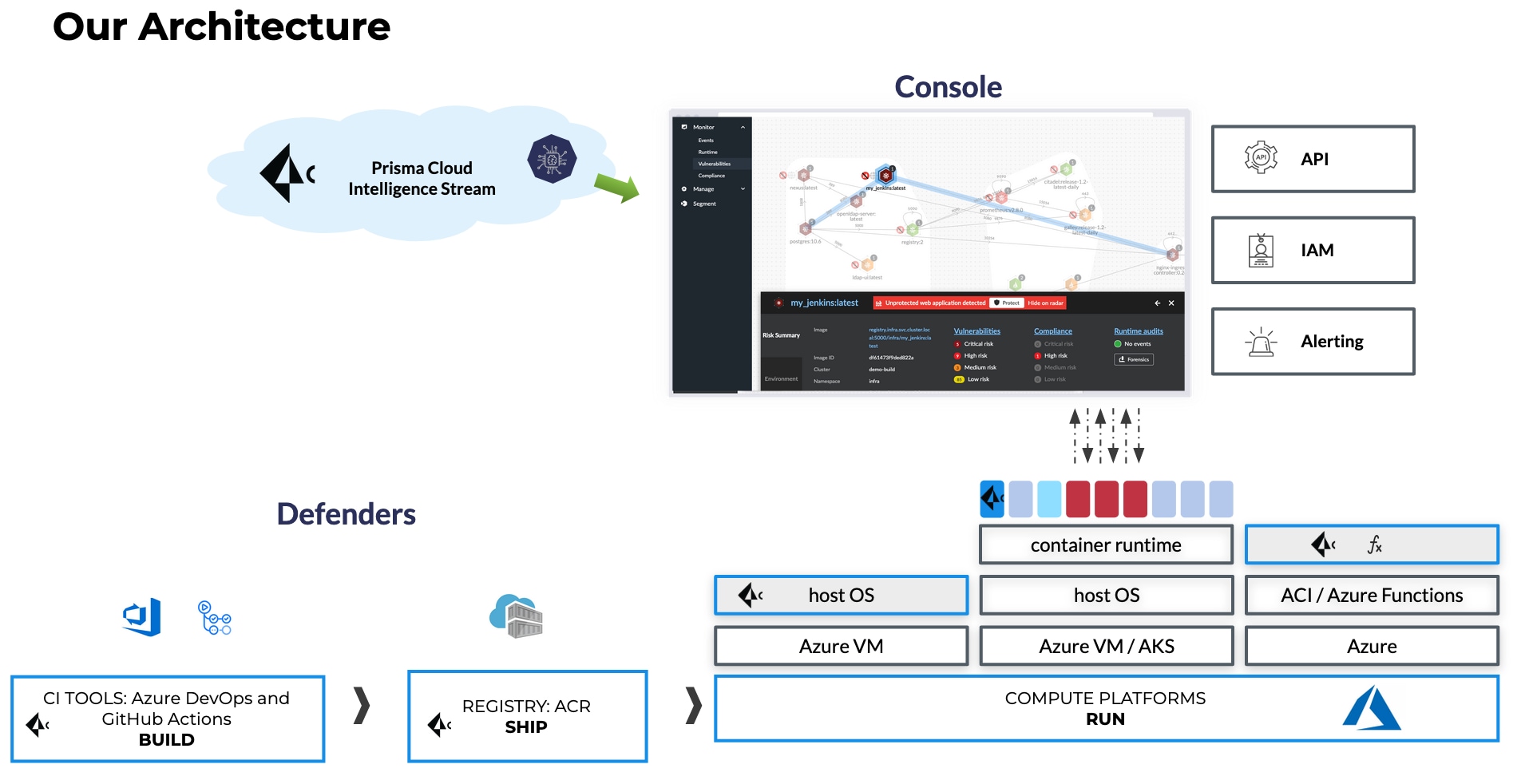 Prisma Cloud by Palo Alto Networks and Microsoft Azure Are Better Together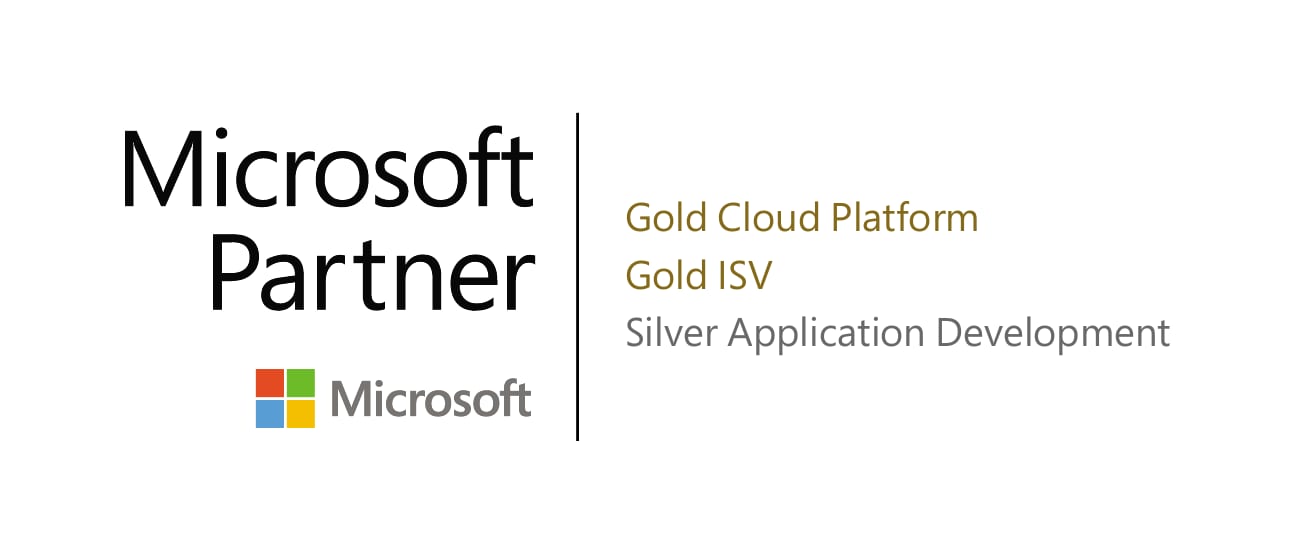 Success in cloud security often comes down to how well solutions can work in unison to elevate strengths. Prisma Cloud focuses on supporting customer business innovation through an integrated approach with Microsoft Azure that enhances cloud visibility and accelerates teams with secure cloud-native development across the entire Microsoft Azure environment.
Start using Prisma Cloud and serverless runtime protections by visiting Prisma Cloud in the Microsoft Azure Marketplace or spin up a free trial of our trusted cloud security platform. Also, visit our Prisma Cloud Azure environment page for further environment details.