Live in-person Las Vegas event and virtually online, see Prisma Cloud showcase the industry's only comprehensive Cloud Native Security Platform from Nov. 29 – Dec. 3 with on-demand breakout sessions, security jams, demos, parties, prizes, and more.

AWS re:Invent—the cloud computing conference designed to help attendees improve their IT, DevOps, and security infrastructure and operations—is happening November 29 until December 3, 2021. And Prisma Cloud by Palo Alto Networks will be there!
Prisma Cloud by Palo Alto Networks is a Diamond Sponsor and participating as part of two different 60-minute breakout sessions, a DevOps JAM immersive experience, in-booth theater presentations with demos, and after-hours fun.
Prisma Cloud Sessions at AWS re:Invent
We have three exciting sessions for you to explore how to enhance cloud security on AWS while leveraging Prisma Cloud and Bridgecrew to securely deploy your applications and infrastructure.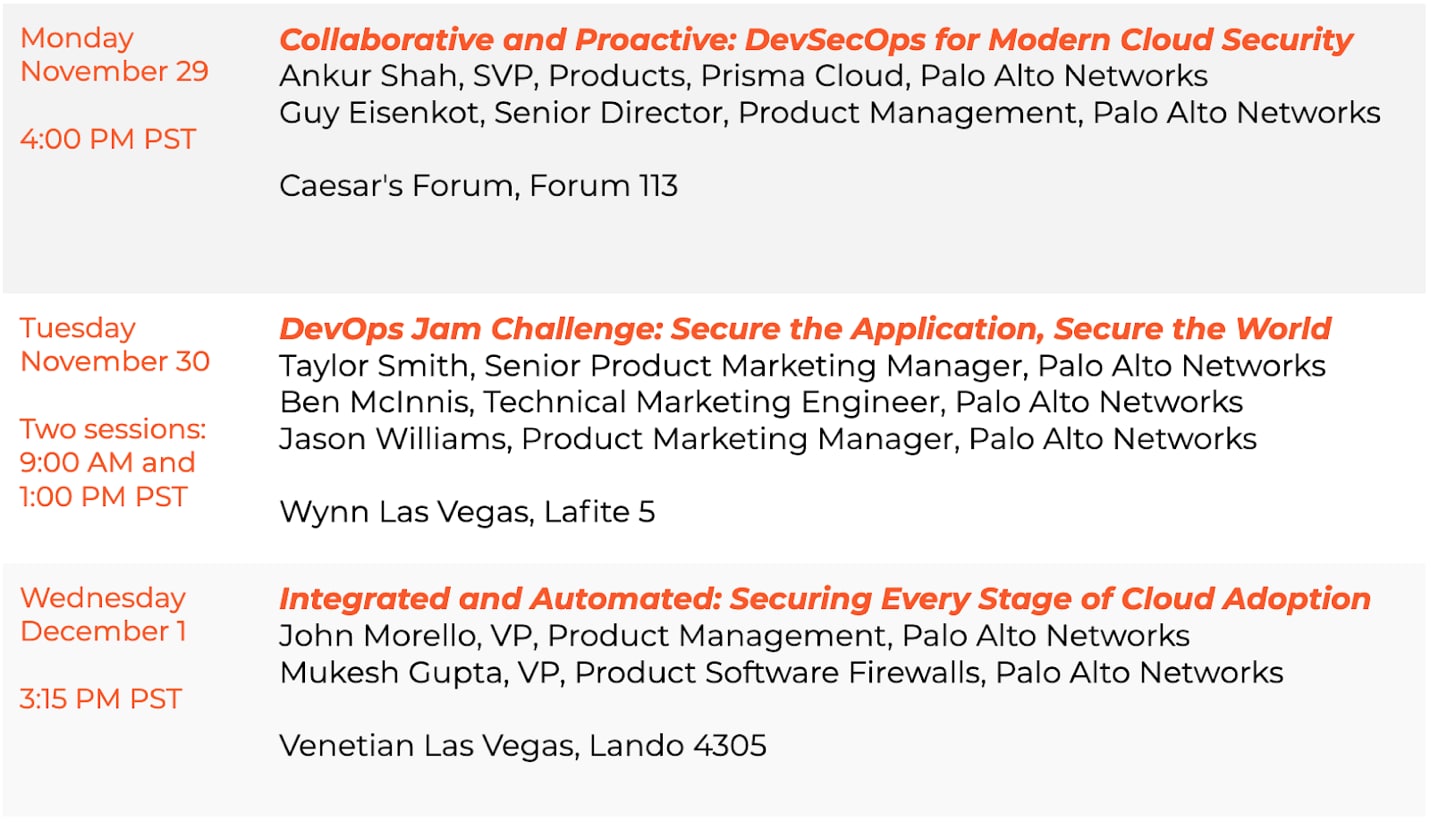 Let's Also Have After-Hours Fun Together at our DevSecParty!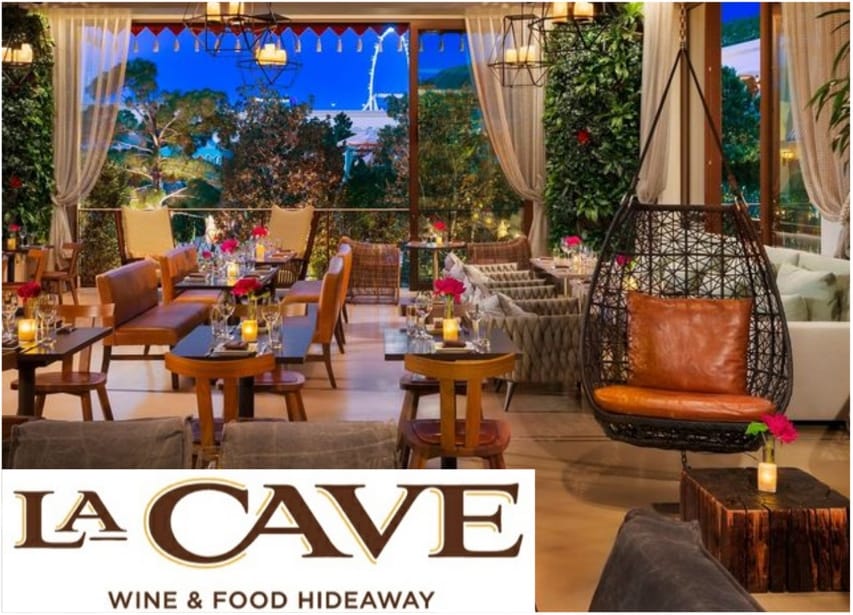 To celebrate being back at AWS re:Invent, we're getting together for two hours of complimentary craft cocktails and appetizers. You know what DevSecOps is, but this is DevSecParty! Let's once again mix a little business and fun together in person. 
Be sure to save your spot for this private event by registering for this DevSecParty hosted by Prisma Cloud and Bridgecrew today!
We hope to see you there.

We Want You to Ask Our Experts
For Prisma Cloud, seamless customer and partner engagement is important to our organization because they are the building blocks of great customer experiences and innovative relationships.
Engage with our subject matter experts, executives, sales, or other professionals who can best respond to you about protecting your unique environment with Prisma Cloud.
Request a meeting at AWS re:Invent with Prisma Cloud.
Join Prisma Cloud in Las Vegas!
Visit our Booth #861 to chat with a Prisma Cloud expert, attend in-booth presentations, see demos of Prisma Cloud for AWS, and get your badge scanned to automatically enter our daily raffle of a OneWheel Pint!
Prisma Cloud by Palo Alto Networks is ready for what's next. We are rising to the challenge of modern cloud security, innovating ahead of threats, and redefining what it means to be "cloud secure".
Join us in Las Vegas!
Register to attend now or get your free virtual pass.