The annual KubeCon and CloudNativeCon Europe is one of the biggest events in the cloud computing industry, bringing together developers, IT professionals, and industry leaders to discuss the latest trends and innovations in cloud-native technologies. We are thrilled to announce that Prisma Cloud will be participating in the Cloud Native Computing Foundation's 2023 flagship conference, which is happening April 18-21 in Amsterdam!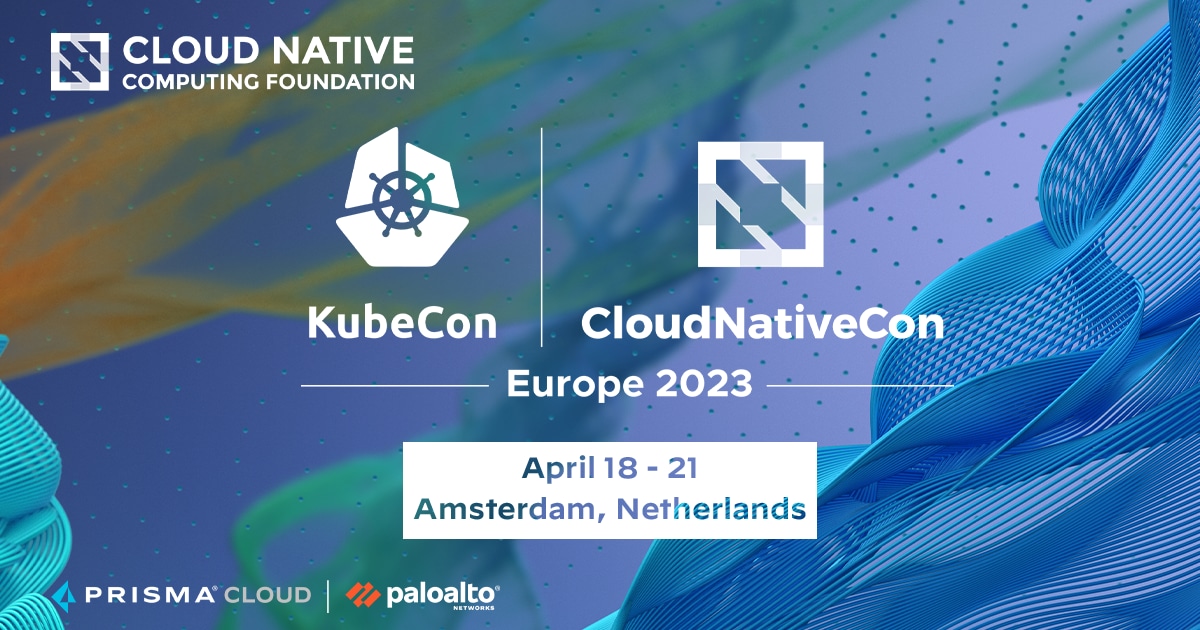 Prisma Cloud at KubeCon Europe 2023
Don't miss the theater sessions and demos with our team experts as they showcase the latest features of our Cloud-Native Application Protection Platform (CNAPP) and demonstrate how Prisma Cloud can help organizations secure their cloud environments from code to cloud. Join us to get a first-hand look at how our cloud-native security platform can help organizations optimize cloud security operations and implement security best practices in Kubernetes environments.
Stop by Our Booth!
Visit Booth #P8 at KubeCon in Amsterdam to talk with a Prisma Cloud expert and learn how Prisma Cloud's comprehensive approach to cloud security can help your organization effectively secure your cloud environment. Join our in-booth theater presentations and experience live demonstrations of our cloud-native security platform's enhanced capabilities.
Participate in our booth sessions and engage with cloud security experts to discover best practices for securing your cloud environments. Sessions include:
Know What's in Your Bag! ...or DevSecOps for Dummies, Stephen Giguere
Supply Chain Best Practices...and How to Write Infrastructure Code, Matt Johnson
Hands on with Kubernetes Deployment Security, Matt Johnson
Celebrate with Prisma Cloud & HashiCorp
Join the hottest DevSecParty at one of Amsterdam's most unique venues, Fabrique des Lumières, for an immersive, multimedia experience. Don't miss this one-of-a-kind evening of networking and celebrating with other cloud computing professionals on April 19th from 9 p.m. to 12 a.m CET.
Please visit our booth or contact your sales representative for more information on how to get an invite. We look forward to seeing you there!
Save the Date
Don't miss this opportunity to connect with other adopters and technologists from leading open source and cloud-native communities. Join us at KubeCon + CloudNativeCon Europe 2023 as we demonstrate our commitment to help organizations stay secure in an ever-changing threat landscape.
See you soon at the RAI Convention Center in Amsterdam!