Prisma Cloud integrates with GKE to monitor nodes and clusters, identify risk, and protect containerized workloads on the Arm architecture using Google Kubernetes Engine (GKE).

Cloud customers are happiest when they can innovate faster and at less cost, so Palo Alto Networks  and Prisma Cloud are excited to announce our support for Google Cloud Arm-based workloads. In our upcoming July release, customers will have more compute choices to help them optimize performance and cost on Google Cloud while running cloud native applications securely at scale.
With the launch of Arm-based architecture for Google Kubernetes Engine (GKE) by Google Cloud, Prisma Cloud customers will also have the enhanced protection for their GKE clusters as well as the containers and nodes, so you can identify vulnerabilities, ensure compliance, and investigate incidents.
Prisma Cloud Helps Secure Google Cloud Arm-Workloads Across the Application Lifecycle
Run applications of your choice with speedy Arm-based compute options on Google Cloud and secure your Arm-based architecture across the entire development lifecycle of build, deploy, and run with Prisma Cloud.
Prisma Cloud makes securing Arm-based workloads easy with shift-left vulnerability scans in your build pipeline and Defender protection. Our Prisma Cloud Defender can scan the deployed workloads for vulnerabilities and compliance issues, as well as identify access control activities, runtime anomalies, and web-application and API security issues.
Adopting high-performing Arm-based compute and the right security protection from Palo Alto Networks' industry-trusted Cloud Native Application Protection Platform (CNAPP) can be a transformational change opportunity for enterprises.  And there are multiple positive business benefits (cost savings, acceleration, sustainability) that can be realized almost instantly.
Comprehensive Prisma Cloud Radar to Visualize All GKE Nodes and Clusters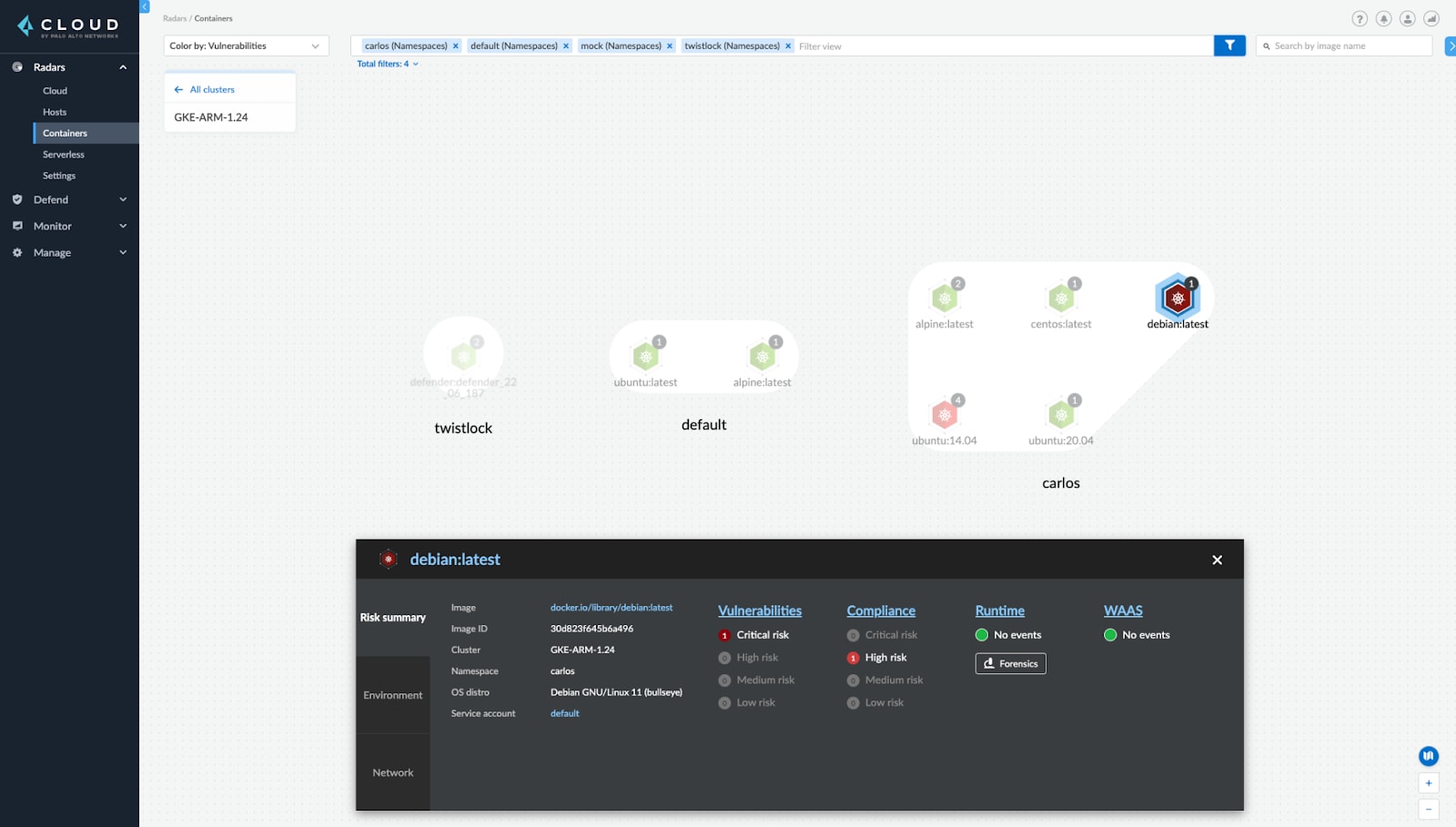 While GKE accounts can be manually inspected with kubectl, it's difficult to visualize and understand at scale. Prisma Cloud by Palo Alto Networks makes it easy for customers to visualize every cluster and node as well as connectivity between microservices through our Radar view. You can then instantly drill into the per-layer vulnerability analysis tool, assess compliance, and investigate incidents, all without leaving the Radar view—a very powerful tool for developers, DevOps, and security team alike.
GKE Arm and Prisma Cloud Are Better Together
Palo Alto Networks and Google Cloud are committed partners working together to continuously deliver integrated and seamless cloud technologies that perform for customers and accelerate their business. Gain higher performance and energy efficient options for your workloads with Prisma Cloud support for GKE Arm-based compute.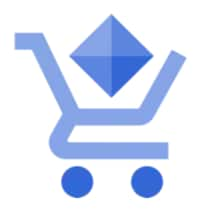 Start using Prisma Cloud to enhance your protection on Google Cloud by visiting Prisma Cloud in the Google Cloud Marketplace. Learn more about our Cloud Native Application Protection Platform (CNAPP) that is integrated with Google Cloud by visiting our Google Cloud environment page.