Today we are announcing availability of the CloudGenix developer platform, a comprehensive set of tools designed to help partners and customers integrate CloudGenix SD-WAN directly into their applications, workflows, monitoring, and management environments. Developers today require robust APIs and interfaces for data retrieval and manipulation, and we've been working hard behind the scenes to create a complete developer experience including API documentation, software development kits (SDKs), and sample code.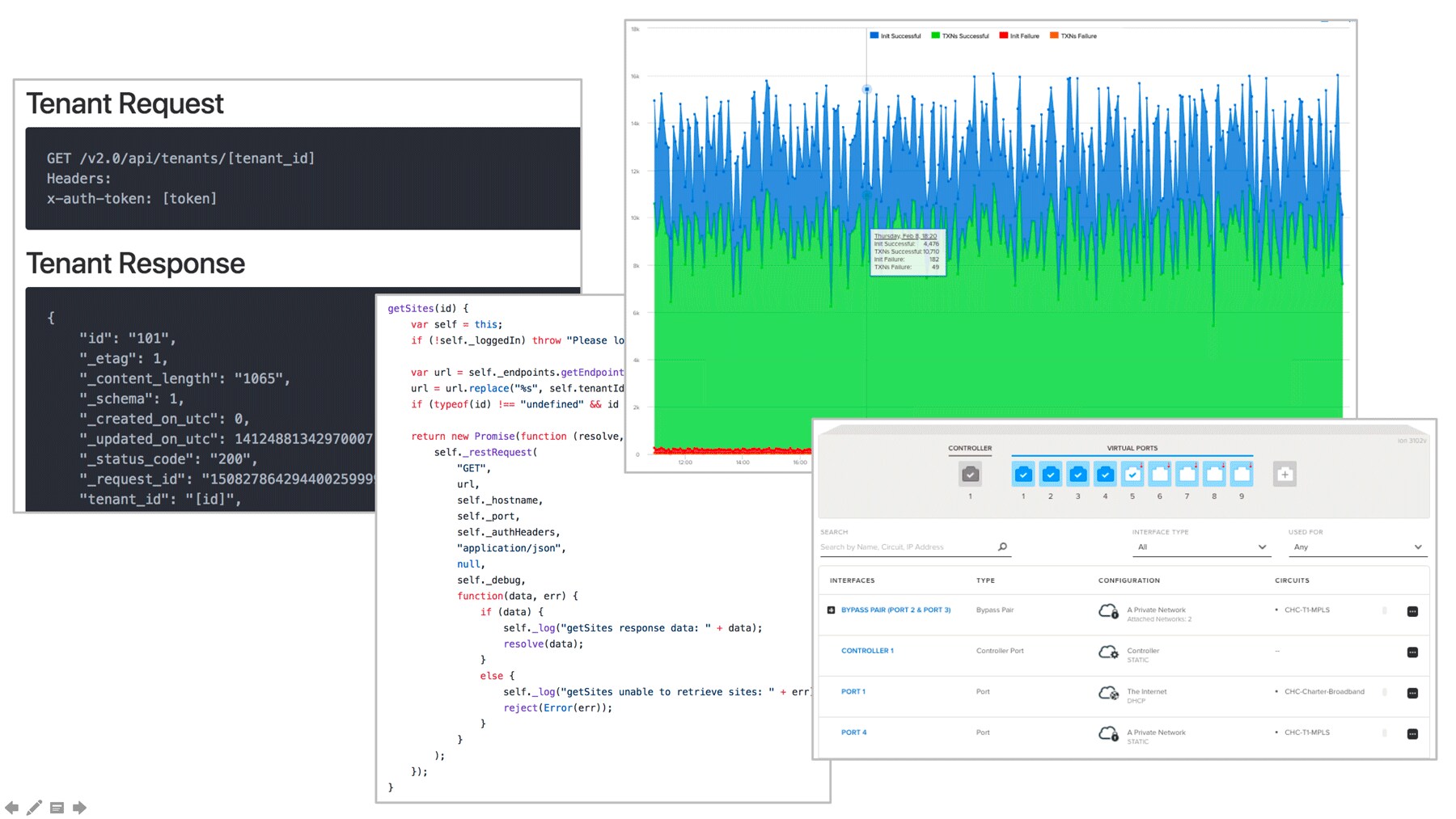 It's an exciting time in networking. Businesses are embracing the latest technologies in software development and devops to add unbelievable levels of efficiency into the lifecycle management of their infrastructure. Using our developer platform, customers are able to automate the configuration of branch networks. As a result of enabling APIs, they have been able to integrate notifications into interactive and social tools. Through SDKs, they have visualized data from their network and applications directly inside their own portals.
The trend of automating deployment and ongoing management of networks continues upward at a break-neck pace. The days of managing network infrastructure using antiquated CLIs carefully crafted by expensive certified engineers are coming to a close as the dawn of the developer becomes increasingly more visible.
We welcome existing customers and partners that are interested in this level of integration to request access to our developer portal at https://developers.cloudgenix.com. Once onboarded, we'll work with you directly to ensure that you have all of the tools and resources needed to meet your integration needs.