Hybrid work is here to stay. We all saw the in-person workforce shut down when the pandemic hit, changing the world forever. While it was crazy at first, where we're sitting now two years later, we've found that employees adjusted quickly to working from home, and businesses never experienced a dip in productivity. As we enter a post-pandemic era, ESG research shows that 75% of businesses have reopened or plan to reopen their office. The pandemic provided an opportunity for businesses to operate in a hybrid manner, giving their employees the freedom to choose between working from home or working in the office. ESG also found that 62% of employees choose to work in a hybrid model or work entirely from home. Additionally, the usage of video conferencing applications skyrocketed during the pandemic and continues to grow as the preferred collaboration tool for the hybrid workforce. Similar research shows 98% of employees will continue to leverage video applications, thus increasing branch traffic up to 535%.
While this flexibility provides endless benefits for the employee, the challenge is that enterprises can't predict how many people are going to show up on any given day. You could have 5 people in the office on a given day, and 100 on another day creating inconsistent bandwidth demands at the branch offices. Legacy SD-WAN are inflexible, only supporting fixed bandwidth subscriptions per branch which impacts application performance, and these solutions offer limited visibility into traffic utilization. As a result, businesses overprovision to meet traffic demands and spikes, adding significant costs and operational complexity.
Prisma SD-WAN Delivers Flexibility with Bandwidth Licensing On-demand
We realized customers deserved better, so as a part of our recent SASE innovations, we revolutionized the way we sell SD-WAN. Instead of offering a per-device subscription, Palo Alto Networks launched bandwidth licensing-on-demand, a flexible model for the hybrid workforce. This game-changing consumption-based model enables businesses to purchase bandwidth as an aggregated pool, right down to Mbps, that can be automatically reallocated to branches where and when it's needed. Customers who are accustomed to using fixed subscription models can still leverage our ala-carte licensing models where they purchase SD-WAN bandwidth based on their branch requirements.

Unparalleled SD-WAN Visibility to Right-size Bandwidth Demands
Prisma SD-WAN offers complete visibility into bandwidth utilization at the branch. Unlike other packet-based SD-WAN solutions, our solution understands branch traffic at the application level. Additionally, we provide analytics that monitors bandwidth utilization and spikes, so customers can adjust their subscription to better meet their needs. As a result, businesses no longer need to overprovision bandwidth nor limit it where it's required.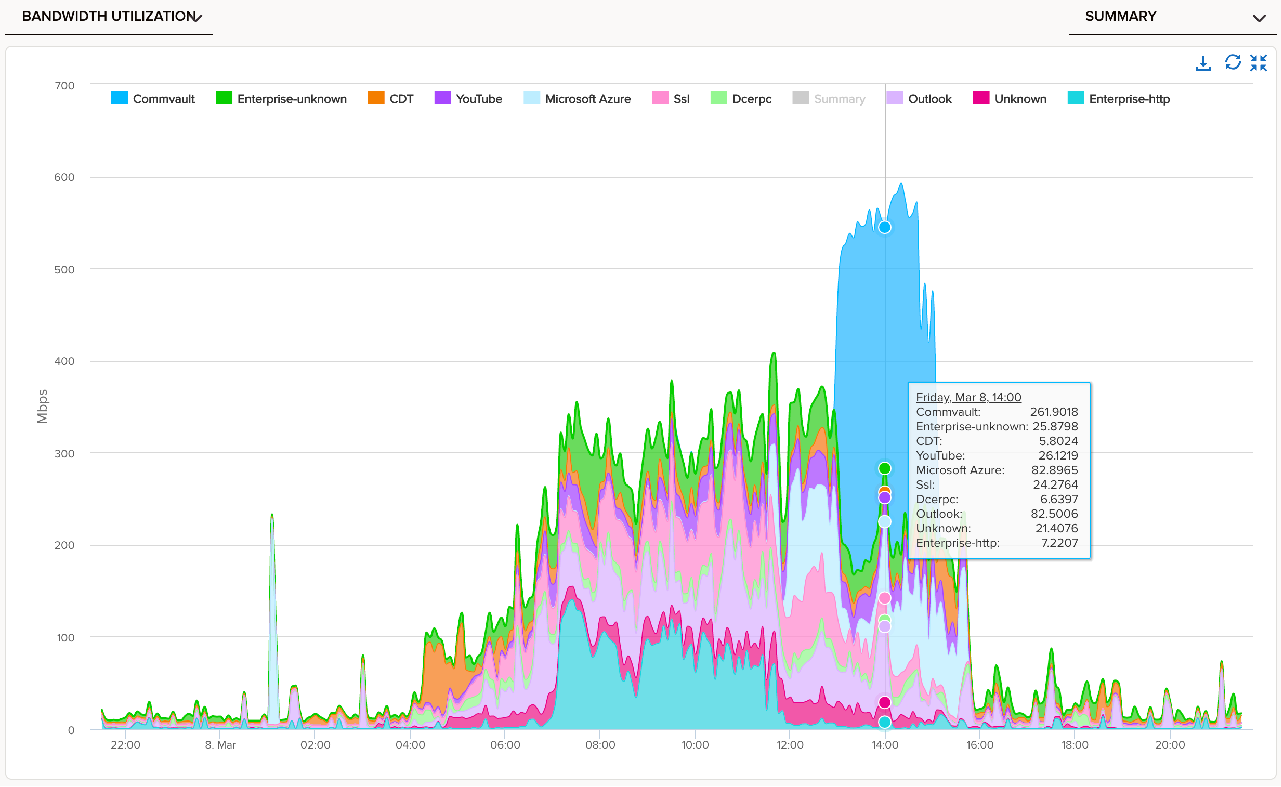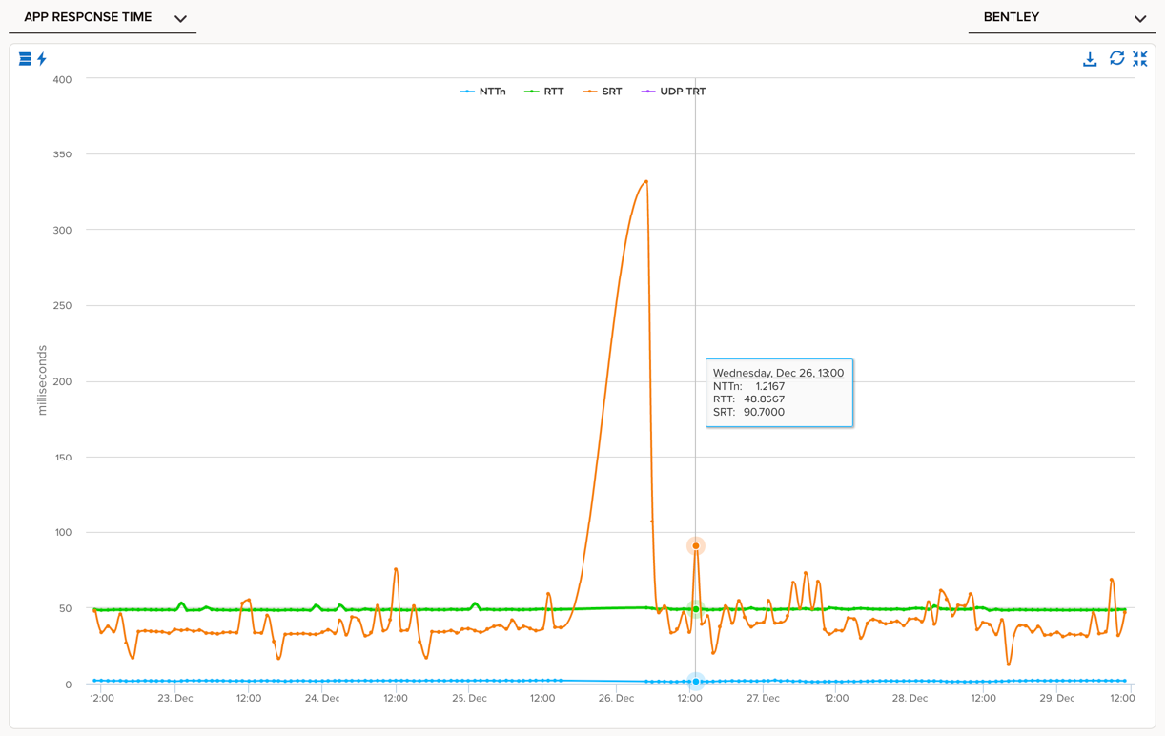 Transforming to a Consumption-based Model Delivers Performance and Flexibility
Businesses can now predict the resources they need and ensure that they are not wasting money on any unused ones. This is causing a shift in the enterprise world. ESG research shows that 95% of organizations using public cloud services are comfortable with moving to a consumption-based model for their branch infrastructure.
Prisma SD-WAN offers this consumption model to deliver the industry's most flexible SD-WAN, which customers can leverage to gain many benefits including;
Dynamically allocate bandwidth across branch locations based on utilization and traffic demands.
Enable seamless upgrades to bandwidth tiers to accommodate new branch locations or increased workforce.
Accommodate traffic spikes while tracking and notifying administrators to plan for future upgrades.
Finally, businesses building a SASE architecture can now leverage this flexible consumption model to easily activate Prisma SD-WAN as a simple add-on module to Prisma Access. The Prisma SD-WAN add-on to Prisma Access enables security and networking convergence in a cloud-delivered model for branch and digital transformation which are imperative for today's hybrid workforce.
I encourage you to join us at the Palo Alto Networks Prisma SASE event on May 11th where we will showcase these groundbreaking SASE capabilities and discuss best practices for leveraging SASE to enable your hybrid workforce.