Nefarious attackers coming at you from all fronts. Ransomware, phishing, malware, cryptojacking … Don't you wish you could just go all "Texas Ranger" on them?
Well, now you can!
Our latest Dbot Truth Bombs content pack allows you to channel the man and the myth behind "Walker, Texas Ranger" – yeah, you know who we're talking about – while you go about your daily business of annihilating your cyber enemies with our other Palo Alto Networks products.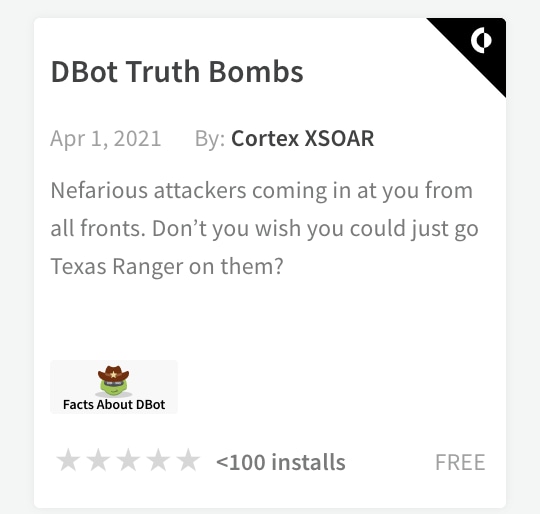 This content pack packs some heat:
Automates the injection of humor at scale into your daily routine.
Energizes you with motivational affirmations when the going gets tough in the SOC.
Channels the awesomeness of the original "Walker, Texas Ranger" to supercharge your security operations.
Improves team synergy and speeds MTTL (mean time to laughter).
Commands available with this content pack include:
a. dbot-truth-bomb integration command – what happens when you combine DBot with the Texas Ranger? Find out for yourself.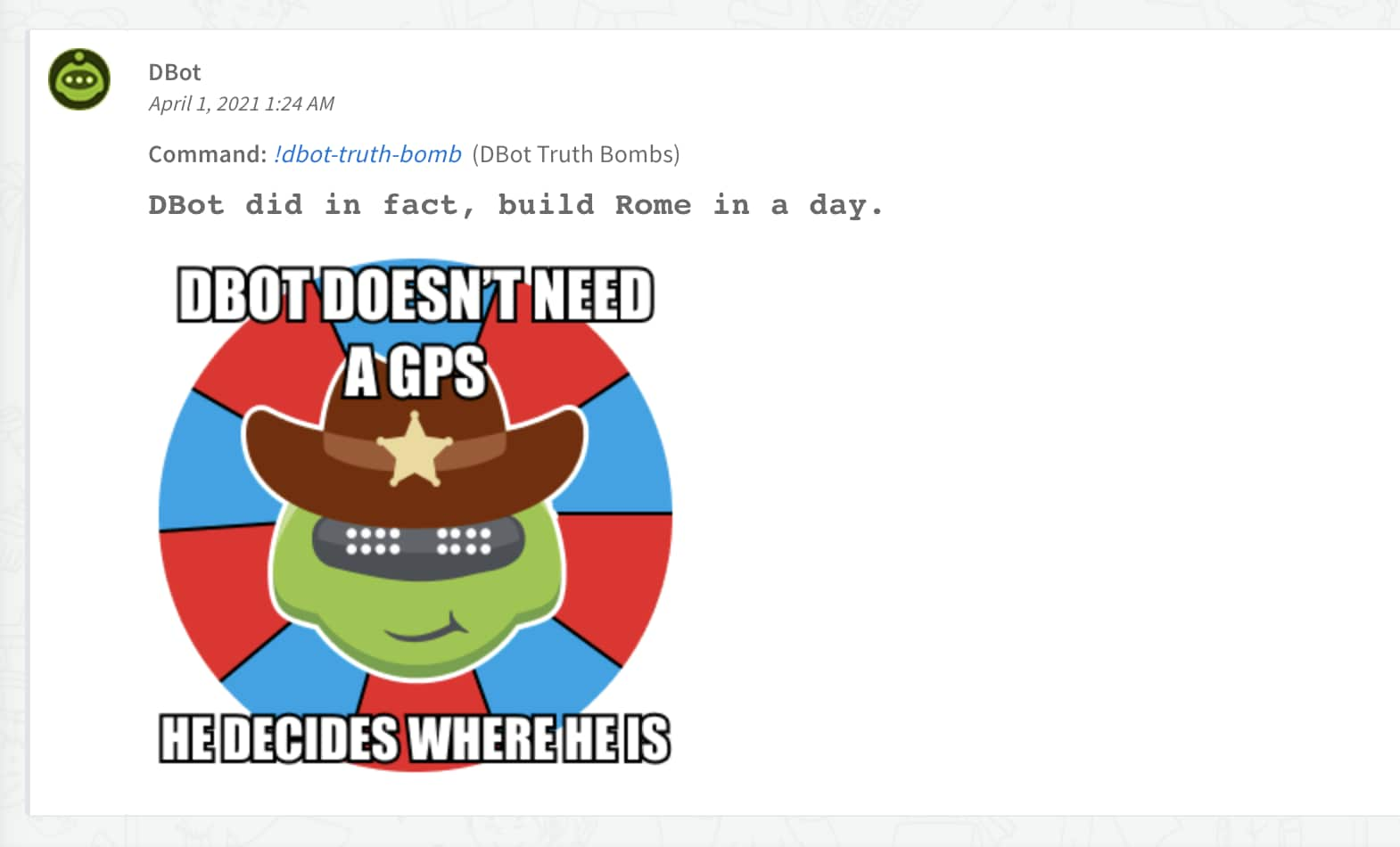 b. FactsAboutYou automation – uses the command from above and replaces DBot with your username when it executes the script. Because nothing beats over-the-top, automated self-affirmation!
Let's see Siri or Alexa top that!
Channel the power of positive posturing today. Grab this content pack from our Cortex XSOAR Marketplace where you'll find hundreds of content packs to help you automate and drastically reduce time spent handling your security incidents!
Where can you find Cortex XSOAR Marketplace? Download our free Community Edition.