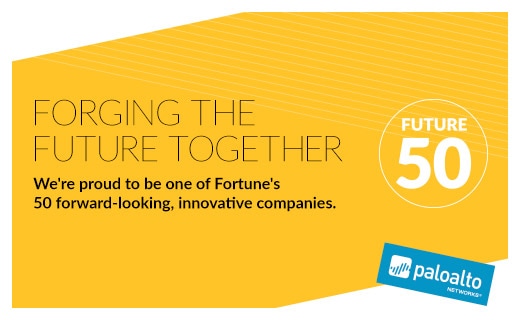 Palo Alto Networks Recognized in Fortune Future 50
We are honored that Palo Alto Networks was named to Fortune's Future 50 list, which recognizes companies that have demonstrated an ability to sustainably grow shareholder value, and have the strongest potential to explore and shape growth opportunities.
Our mission is to protect our way of life in the digital age by preventing successful cyberattacks. It's a mission that takes on greater urgency every...