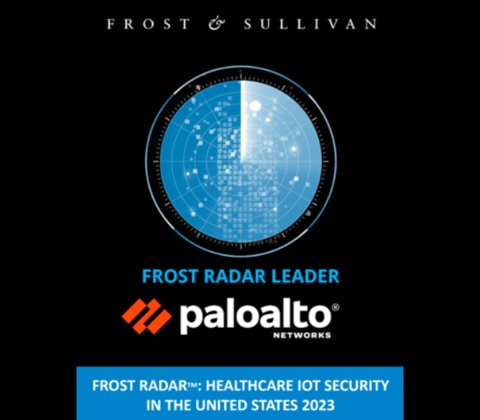 Palo Alto Networks Medical IoT Security Named LEADER in Frost RADAR™
We are thrilled to announce that Palo Alto Networks' Medical IoT Security has been recognized as a LEADER in the inaugural Frost RADAR on Healthcare IoT Security. This recognition highlights the comprehensiveness and effectiveness of our solution in securing connected medical devices and ensuring the safety of healthcare organizations.
As the healthcare industry embraces the Internet of Medical Things (IoMT) to enhance patient care and streamline operations, the need for robust medic...