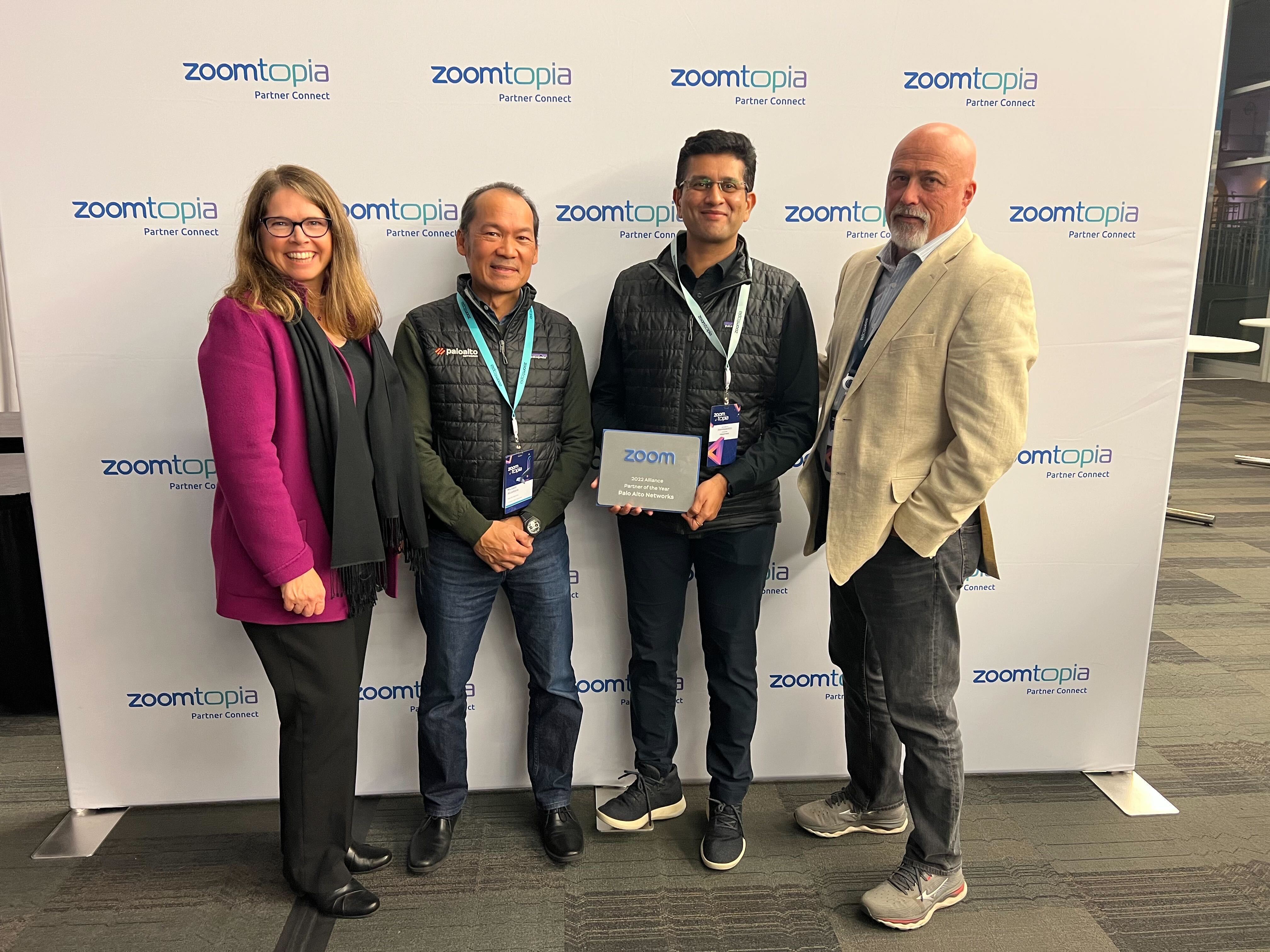 Palo Alto Networks Is Zoom's Alliance Partner of the Year
Over the past two years, Zoom has emerged as an indispensable tool for organizations around the globe, supporting relationships not only among coworkers and partners, but also within families and communities — which is why Palo Alto Networks is especially proud that Zoom has named us Alliance Partner of the Year for 2022.
A significant source of Zoom's success has been its dedication to enhancing the user experience. After all, countless variables between an end user an...