Transform the way you detect
and root out attackers in your network
Magnifier behavioral analytics applies machine learning at cloud scale to rich network, endpoint and cloud data, so you can quickly find and stop targeted attacks, insider abuse and compromised endpoints.
Detect, investigate and respond at lightning speed
Ease deployment and streamline management
Gain full context to verify attacks quickly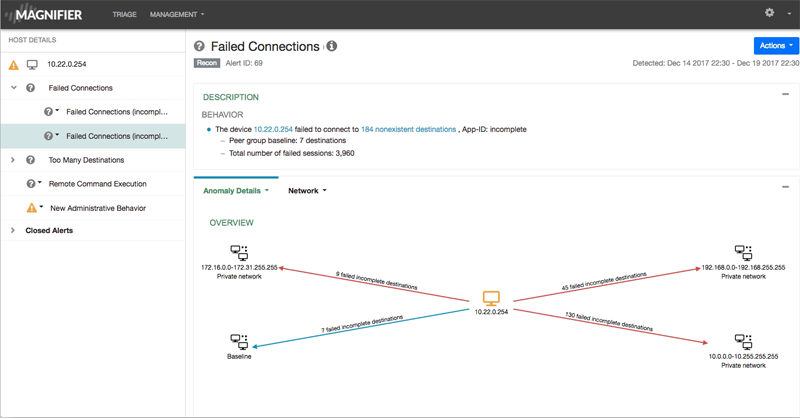 Uncover internal reconnaissance
Magnifier alerts deliver the investigative detail you need to quickly confirm attacks. The Failed Connections alert shows an unusually large number of connections to nonexistent hosts, revealing a threat actor attempting to map out the network.
Stop the threats that lead to
costly breaches