Protect transactions, data and business operations
Financial institutions worldwide count on Palo Alto Networks to prevent successful cyberattacks, protect customer data and optimize security operations.
One security platform, comprehensive capabilities
Financial institutions remain a favorite target for cyberattacks, and compliance requirements continue to increase. How can you stay a step ahead and grow your business, safely?

The Palo Alto Networks® Security Operating Platform consistently protects financial transactions and customer data – across data centers and cloud applications to ATMs and financial advisers.
Security Reference Blueprint for Financial Services IT
Explore a security framework that works with existing infrastructure and expands to protect your growing digital services.
Reference blueprint whitepaper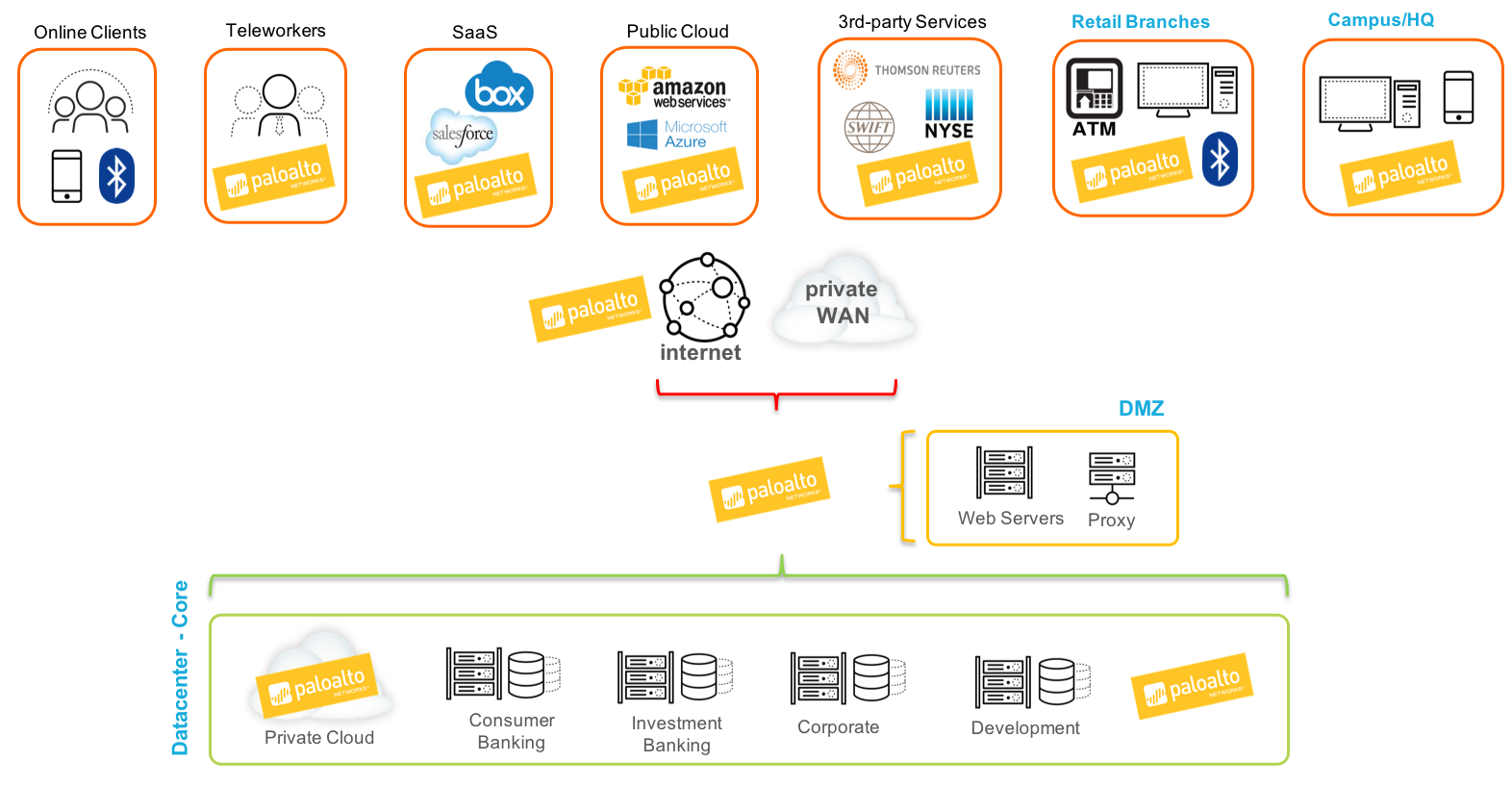 Prevent cyberattacks that impact customers and operations
Protect client data and comply with regulations
Optimize security operations