Palo Alto Networks Awards & Certifications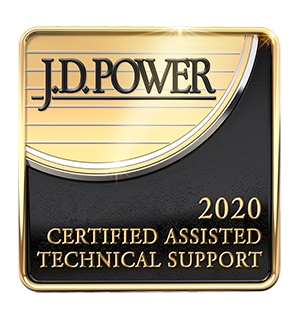 2015, 2016, 2017 & 2018, 2019 J.D. Power Certified Assisted Technical Support Program
Palo Alto Networks, Inc. has been recognized by J.D. Power for five consecutive years for providing "An Outstanding Customer Service Experience" for its Assisted Technical Support.
Five Consecutive Years of Award-Winning Global Support from Palo Alto Networks J.D. Power 2019 Certified Assisted Technical Support Program, developed in conjunction with TSIA. Based on the successful completion of an audit and exceeding a customer satisfaction benchmark for assisted support operations.
---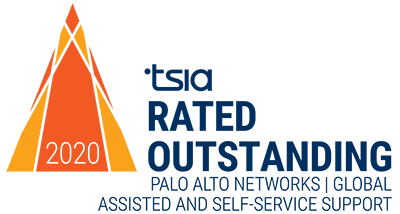 2015, 2016, 2017 & 2018, 2019 TSIA Global Rated Outstanding Assisted Certification
TSIA certification recognizes that Palo Alto Networks has achieved Global Rated Outstanding Assisted Support for a fifth consecutive year for 2019. Customers can purchase Palo Alto Networks products with confidence knowing that Palo Alto Networks meets the highest industry support standards.
---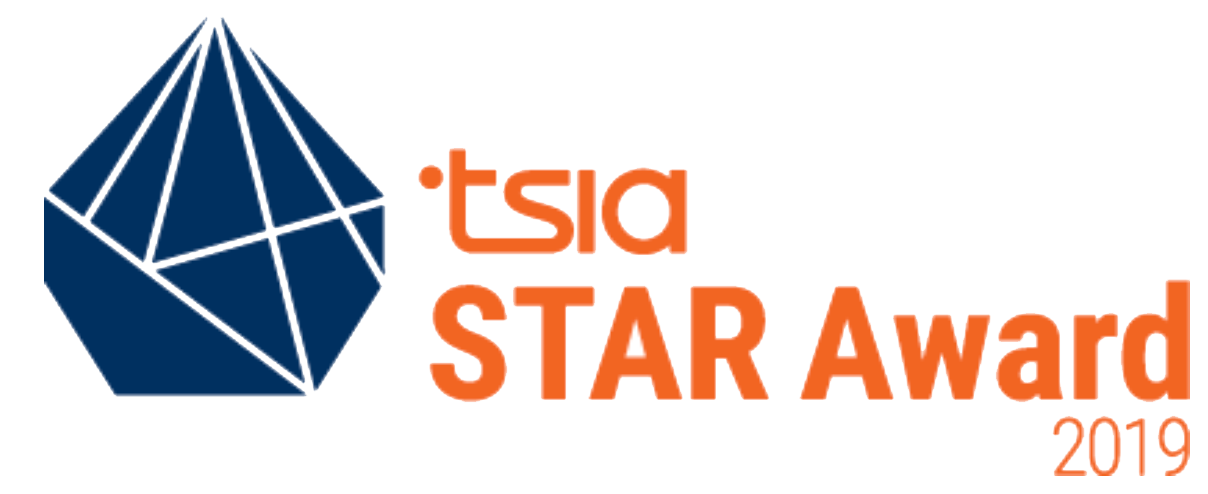 Palo Alto Networks Recognized for Innovation in Customer Portals
Palo Alto Networks recently won the TSIA 2019 STAR Award for Innovation in Customer Portals. The judges recognized Palo Alto Networks for its use of artificial intelligence and machine learning to deliver an exceptional customer experience.
---
Recommended Resources
White Paper
This paper describes how the Palo Alto Networks Security Operating platform secures your data in Microsoft Office 365 and other cloud applications.
Datasheet
Businesses today face an evolving array of cyberthreats that continue to gain sophistication. Therefore, your business requires a proactive approach to securing your network – one that will provide you with the assurance that you are always protected. Palo Alto Networks RMA and hardware replacement services are tailored to best fit your unique business requirements. In addition, advanced RMA services are designed specifically to help expedite the delivery of replacement hardware to minimize disruption.
Datasheet
Palo Alto Networks offers professional services to help you transition from your existing Traps Endpoint Security Management (ESM) implementation over to cloud-based Traps Management Service (TMS).
Datasheet
prevention-based architecture, transformation, professional services
White Paper
This paper highlights an innovative security approach that eliminates the wide range of cloud risks that can cause breaches, while enabling organizations to achieve consistent and frictionless cloud protections for multi-cloud environments.
White Paper
Repurpose existing talent, grow, test and maintain cyber skills with a Cyber Range using Palo Alto Networks Next Generation Security platform for your Blue team.