Don't miss the top Palo Alto Networks news from this week rounded up right here:
PAN-OS 6.0 raises the bar in the fight against advanced threats. Check out all the new features.
Scott Simkin covers the new features of WildFire in this post and video.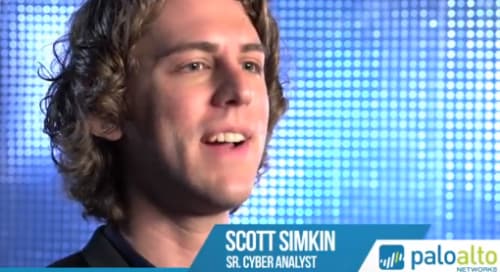 Brian Tokuyoshi discusses the new GlobalProtect Mobile Security Manager to help organizations address three critical elements of mobile security.
Danelle Au explains PAN-OS 6.0's Dynamic Address Groups and VM Monitoring features.
Coverage from around the world on the PAN-OS 6.0 update:
United States:
International:
Two more "must-read" books were added to Rick Howard's Cybersecurity Canon:
We announced the first keynote speaker for Ignite 2014. Curious about who it is? Click here.
Spotlight On Ignite 2014: How to maximize your time at Ignite by taking 1:1 meetings in the Expert Lab or recharging in the Ignition Chamber.
What do federal agencies need to know about in 2014? Isabelle Dumont gives her thoughts in a guest post for Palo Alto Networks partner Iron Bow Technologies.
Palo Alto Networks expert Del Rodillas will be part of an ICS-ISAC online panel on situational awareness on  January 22. Register to attend.
Meet us at FIC2014, the international cybersecurity forum that will take place next week at the Grand Palais in Lille. While you're there, join Isabelle Dumont at two different panels:
Tuesday at 4pm on ""The Security of Industrial Systems""
Wednesday at 11:45am on ""Security for the Uses and Technologies of the Future."