Ignite 2014 is your opportunity to hear from some of today's most compelling thinkers on mobile, cloud and other computing trends that have pushed legacy products to their breaking point and require a new approach to enterprise security.
Today we're pleased to announce Dan Kaminsky, Chief Scientist and Co-Founder of White Ops, as the next addition to the Ignite 2014 keynote roster.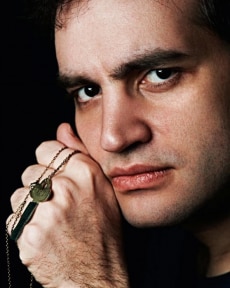 Formerly of Cisco and Avaya, Dan has spent 15 years working in computer security, many of them consulting closely with Microsoft to protect the Windows ecosystem. Dan is widely known for his work in finding a "skeleton key" in the Internet's Domain Name System, and led what would become the largest-ever synchronized fix to the Internet's core design.
Widely quoted by prominent newspapers, magazines and television shows, Dan's security research spans a wide range of subjects, from gaining visibility into global Internet threats, to the practical deployment of private communications, to the potential and danger of cryptocurrency.
Dan is one of seven Recovery Key Shareholders with the power to recover the Internet's root DNS keys in case of emergency. At White Ops, he focuses on Internet-scale detection of unknown malware via JavaScript.
We're excited to welcome Dan to a packed Ignite 2014 lineup that already includes a keynote presentation from Box CEO Aaron Levie, more than 55 technical sessions from security experts and customers, a slate of hands-on sessions providing classroom training on Palo Alto Networks technology, and ample opportunity to network with peers and Palo Alto Networks representatives one-on-one.
Keep watching this space as we continue to expand our roster of keynote speakers and sessions. Register for Ignite 2014 this week to take advantage of early-bird rates, and follow us on Twitter (@Ignite_Conf) for more important updates.