Where can you find Palo Alto Networks at RSA 2014? Everywhere.
Palo Alto Networks and our Gang of Geeks will be all over next week's conference in San Francisco. Here are the details on our RSA activities – where to find us and what we have in store each day of the show.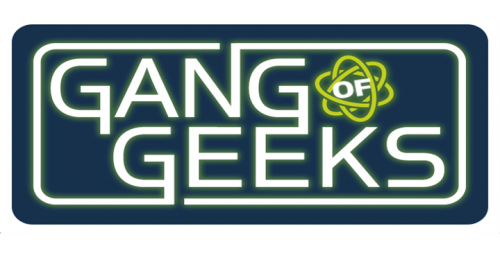 Visit Palo Alto Networks at Booth #3433 in Moscone North
You can't miss us: our booth presence is bigger and better than ever before. This is the place to
Learn everything you ever wanted to know about next-generation firewalls, mobile security, data center solutions and other hot security topics;
Experience our brand-new PA-7050, the fastest next-generation firewall on the planet;
Get your questions answered by our product and technical experts and meet our Gang of Geeks.
Monday, February 24
1pm: Lee Klarich, Palo Alto Networks SVP, Product Management, will be part of VMware's The Goldilocks Zone: Security in the Era of the Software-Defined Data Center. This session is open to most RSA badge holders, so don't miss it. (1:00pm-3:00pm, Moscone West, Room 2022)
1:55pm: Rick Howard, Palo Alto Networks CSO, will be presenting the Cybersecurity Canon in an RSA educational session (1:55pm-2:15pm, Moscone West, Room 3012). If you've been following along, you've seen Rick's book reviews over the past few weeks – check them all out here and don't be afraid to argue. The books highlighted on Rick's list will also be available in the RSA bookstore at a discount.
Tuesday, February 25
11:00am-6:00pm: Visit Palo Alto Networks at Booth #3433 during expo hall hours
12:00pm: Join Scott Simkin, Senior Cyber Analyst, for an RSA briefing center presentation, The Art of Evasion: Malware Deconstructed (Moscone North, Expo Briefing Room)
8:00pm: Join Palo Alto Networks for the hottest afterparty at RSA. Head to Temple Night Club, 640 Howard St. a short walk from the Moscone Center. It will be bigger - and geekier - than last year! Pre-registration to this event is required and space is limited. Get on the guest list here.
Wednesday, February 26
9:00am - 9:30am: Join Rick Howard and Steve Winterfeld to discuss how the security community is reflected in the movies that we consume as part of the modern zeitgeist in Delinquent - Thief - Spy - Hero: The Evolution of Movie Hackers. (Moscone North, Room 134)
10:00am-5:00pm: Visit Palo Alto Networks at Booth #3433 during expo hall hours
12:00pm: Forrester Research Principal Analyst John Kindervag will join Danelle Au, Director, Solutions Marketing, and our product experts for a luncheon on Zero Trust at the Four Seasons Hotel. Head here for more on Zero Trust and how Palo Alto Networks is solving the challenges of the software-defined data center.
Thursday, February 27
11:00am-3:00pm: Visit Palo Alto Networks at Booth #3433 during expo hall hours
Friday, February 28
Follow along with all the RSA action here on the blog, on Twitter (@PaloAltoNtwks) and on our Facebook, Google+ and LinkedIn pages.
We'll be updating daily with photos, videos and other content highlighting the Palo Alto Networks experience at RSA. Hope to see you there!