If you found yourself a little bleary-eyed this morning, you may have spent your Tuesday evening with us at Temple Nightclub, where the absolute geekiest RSA Conference after party stretched into the late hours. Thanks to all who came down and made it a fun one! You can see party pictures and lots more in our RSA photo gallery here.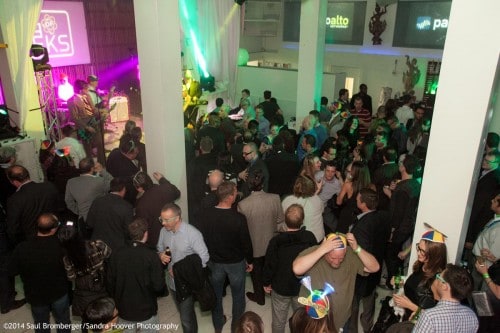 Palo Alto Networks activities got rolling bright and early today with our CSO, Rick Howard, who along with consultant Steve Winterfeld presented this morning's RSA Sandbox kickoff session, Delinquent – Thief – Spy – Hero: The Evolution of Movie Hackers. Rick's pick for the greatest hacker movie of all time? This one. Agree? Disagree?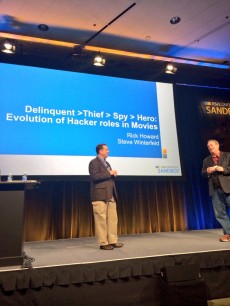 Throughout the week we've been stopping by the Palo Alto Networks booth (#3433) to chat with members of our team. In this video, Rick and Mark Anderson, SVP, Worldwide Field Operations, talked about what they were anticipating from customer and industry meetings while at the conference.
Earlier today we also hosted a sold-out luncheon at the Four Seasons, featuring a discussion with Danelle Au, our director of solutions marketing, and John Kindervag, principal analyst with Forrester Research. You've heard us talk a lot about the Zero Trust and applying the concept to security in the software-defined data center, and we'll have more to share on Zero Trust in the coming days.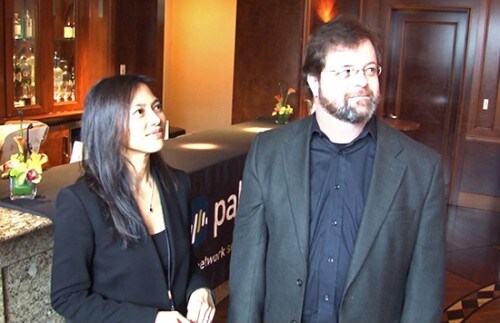 We've hit the home stretch of RSA 2014, but there's still more to come. Keep following the Palo Alto Networks action right here and on Twitter, Facebook, Google+ and LinkedIn. Check out our photos from throughout the conference in our RSA gallery, which we'll continue to update. And if you're at the show, come on down to the booth and hear our experts talk about raising the bar in enterprise security.
Here's a sampling of Twitter discussion from #RSAC and @PaloAltoNtwks activities from last night & today:
@sparksmarketing
Inside look into the @PaloAltoNtwks #experience at #RSAC2014! Checkout the huge seamless video screen! #brands pic.twitter.com/GC09CYCr7U
‪@raceBannon99
‪#rsac overheard at an offsite panel: users just want to throw birds at pigs. No added security feature should stop them from doing that.
@AnniYang
@PaloAltoNtwks Thanx for tonight! The downstairs #DJ was amazing! #RSAC
@cybereason
"What matters in APT is that it's a human entity going after a specific goal" @scottsimkin @PaloAltoNtwks <= ow.ly/u07ub #rsac
@beeradbolt
@PaloAltoNtwks great party! Love da band! #rsca
@Xiii_0ch0
@PaloAltoNtwks always throwing the best RSA parties. pic.twitter.com/ZjvMB48r0v
Tomorrow, Thursday, February 27, visit Palo Alto Networks at Booth #3433 during expo hall hours, and also hear from our product and solution experts during the following in-booth presentations:
12:30pm – Raising the Bar in the Battle Against Cyber Attacks, with Delfin Rodillas
1:30pm – Palo Alto Networks and Splunk: How a Big Data SIEM Helps Defeat Advanced Threats, with experts from Palo Alto Networks and Splunk