Ignite 2014 is only a few weeks away, and as we get close to our time together in Las Vegas, we wanted to highlight some of the great content that will be available to attendees in this Spotlight on Ignite. And if you haven't yet registered for Ignite, what are you waiting for?

You've read about our keynote speakers, technical sessions and Expert Labs and 1-to-1 offerings, so let's put the spotlight on some of our marquee tracks and sessions.
More and more organizations like yours have leveraged virtualization technology to reduce costs and optimize the delivery of applications. But it's securing this optimized data center where many organizations are challenged. In our Modern Data Centers track, Ignite 2014 attendees can explore the flexibility of the Palo Alto Networks platform to address the dynamic nature of cloud and SDN architectures – without compromising security or business performance.
Here are some of the sessions we'll have available:
Security for the Software Defined Data Center: A Deep Dive into the Integration Between VMware and Palo Alto Networks: Bilal Malik, Palo Alto Networks product manager, will offer a deep-dive into the integration between VMware and Palo Alto Networks. (As you saw last week at RSA Conference, we're now offering the next phase of this integration. Palo Alto Networks and VMware experts will also be covering our joint efforts in a webinar this Thursday, March 6.)
Securing the eBay SDN Cloud: Ralph Forsythe, MTS and cloud security architect for eBay, will lead a technical discussion of how Palo Alto Networks products are used to protect the purpose-built, SDN-based internal cloud eBay uses for tens of thousands of hosts spread across data centers in the U.S. and abroad.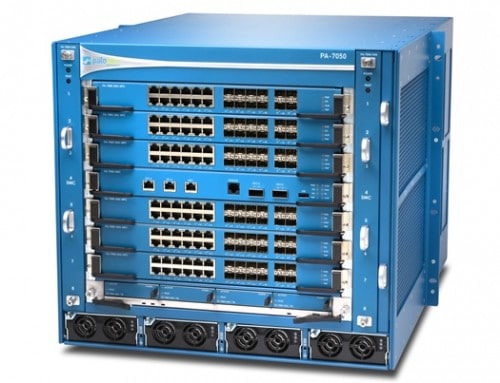 Implementing a Zero Trust Network Architecture: John Kindervag, principal analyst with Forrester Research, will lead a panel discussion with customers on Zero Trust architecture, including segmentation challenges and success cases.
Designing a Datacenter Reference Architecture with Next-Generation Security: Palo Alto Networks experts Prasoon Shukla and Warby Warburton provide best practices and design guidance for architecture physical and virtual next-generation security platforms in your data center.
Zero Trust Architecture: What It Is and What It Means To You: The Zero Trust framework, first introduced by Forrester Research, banishes the concept of "trust but verify" and replaces it with "never trust, always verify." Forrester's John Kindervag, who discussed this important topic with our team at RSA Conference 2014, will explain how to apply Zero Trust to an extended enterprise where workloads may move to the cloud, third-party web services may replace traditional in-house functions, and endpoints may move outside of the firewall.
Evolution of Network Security in the Data Center: Danelle Au, Palo Alto Networks director, solutions marketing and Scott Johanson, senior security architect at NetApp, will lead a panel capturing perspectives of security leaders on challenges of architecture, policies and operations.
Detecting and Preventing Against Cyberattacks in the Data Center: IT security expert David Guretz will explain how to use Palo Alto Networks next-generation firewalls to segment and control traffic between internal networks, covering everything from Zero Trust policies to the use of App-ID versus Custom App-ID.
Security, Automation and Orchestration for Software Defined Networks: Adam Geller, Palo Alto Networks VP, product management, and Marc Benoit, senior director, technical business development, will explain network security considerations in software-defined networks, as well as an overview of Palo Alto Networks integration with various SDN vendors, OpenStack and CloudStack.
Register now, and keep following Palo Alto Networks (@paloaltontwks) and Ignite 2014 (@ignite_conf) for all the latest information.