If you were in New York for the recent Bloomberg Enterprise Technology Summit then you probably caught Rick Howard, our CSO, participating in a cybersecurity panel all about "The Snowden Effect." Read on for Rick's feedback: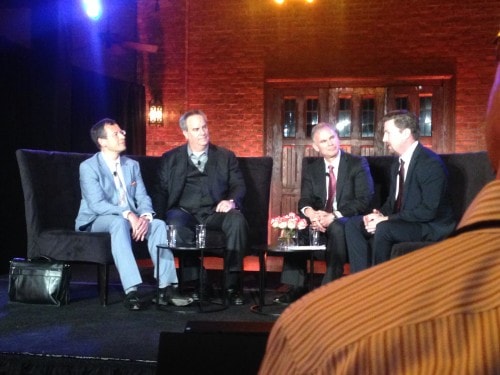 Bloomberg's Michael Riley brought together representatives from the IT security community to focus on what Edward Snowden's revelations about the NSA mean for industries and governments throughout the world.
As a vocal participant in the panel, Rick highlighted the importance of information sharing, and that one "effect" of the Snowden revelations was to spark a greater discussion of privacy and boundaries – including what an informed public should expect from agencies like the NSA.
Rick also discussed how security vendors, specifically Palo Alto Networks, should stay focused on making great products and solving today's toughest cybersecurity challenges with better threat intelligence. "Snowden or not, as an industry we should all be focused on upping our game," Howard said.
Check out this eWeek article that highlights Rick's commentary and also other takeaways from the event.