Customer Spotlight is our regular look at how various customers are using the Palo Alto Networks approach to enterprise security to solve their infrastructure challenges. Read more customer stories here.
Based in Sydney, Animal Logic is one of the world's most accomplished digital studios, producing and developing groundbreaking animation, visual effects and design. Established in 1991, the studio has worked on some of the most recognizable films of the past quarter-century, including The Matrix, Moulin Rouge, 300, The Great Gatsby, Iron Man 3 and more.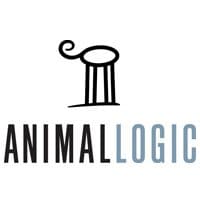 Much of Animal Logic's network traffic includes commercially sensitive, high quality audio, animation and visual effects content, and over time, it began experiencing Internet availability issues and reduced security as a result of inadequate firewalls and increasing user demand for bandwidth. In essence, its Internet connection kept maxing out and affected the company's ability to get work done.
Eugene Purugganan, Systems Engineer at Animal Logic explained the issue: "The rise of Web 2.0 meant applications and other web-based information were coming through the standard firewalls undetected. Our previous firewall needed to be upgraded because it didn't show IT staff what type of data was going through the firewall. A basic AV check doesn't cut it anymore when it comes to preventing threats. Meanwhile users were going around the firewall to get things through, by using proxies and tunneling applications or services that ran over the standard port 80 or 443."
Animal Logic considered various firewall solutions but chose Palo Alto Networks because our next-generation firewall can identify traffic that traverses the network, while letting IT staff control access to applications and services to users who are authorized to do so. Since implementing Palo Alto Networks next-generation firewall, Animal Logic has been able to manage its network and security much more effectively, resulting in a more stable, consistent user experience.
Check out Animal Logic's full story here, and read coverage of Animal Logic's case study in this story by The Australian.