Interop Tokyo 2014, the largest new technologies, system interoperability and integration network event in Japan, was held from June 14 to June 16 in Makuhari. This was our first time having our own booth.
At our booth, Palo Alto Networks experts led educational sessions and spoke to customers and partners about recent Palo Alto Networks releases such as PAN-OS 6.0, PA-7050, VM-Series for VMware NSX, and GP-100. We also demonstrated the endpoint products recently acquired with Cyvera. Talking with many of our current customers, and meeting many potential new customers who were interested in learning more about our technologies and what is new, was an excellent experience for the whole Palo Alto Networks Japan team and our colleagues from headquarters.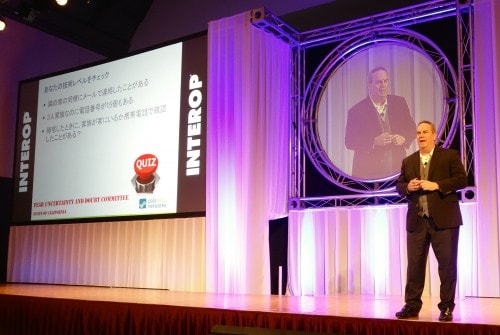 Rick Howard, Chief Security Officer of Palo Alto Networks, gave a keynote speech at Interop Tokyo 2014 focused on four cyber security innovations. As Rick explained, despite all of the negative press about how weak the collective good-guy cyber defenses are, there is still reason for hope: innovations that not only work, but will fundamentally change how we do our jobs in the future.
Let's take a look at some scenes from the event.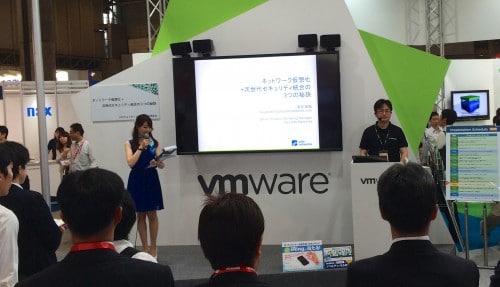 Tsugunori Sugawara, Senior Product Marketing Manager, spoke at the VMware booth on three key things you should care about in virtualized environments.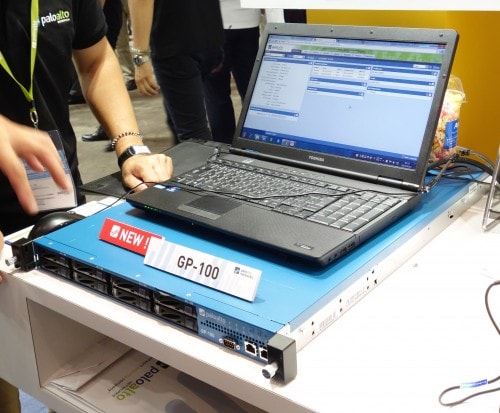 The GP-100 Global Mobile Security Manager garnered a lot of attention: mobile security is now a substantial concern for every organization.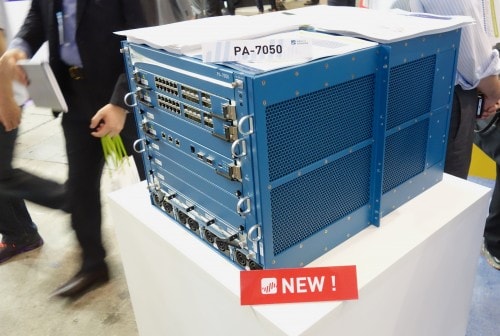 The fastest next-generation firewall PA-7050 was presented.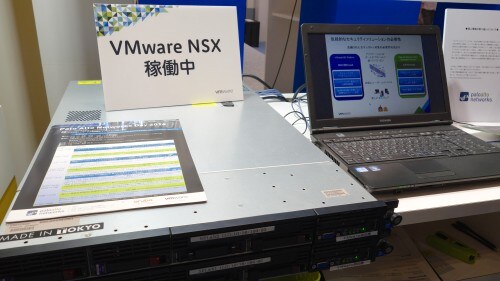 The VM-Series running on VMware NSX.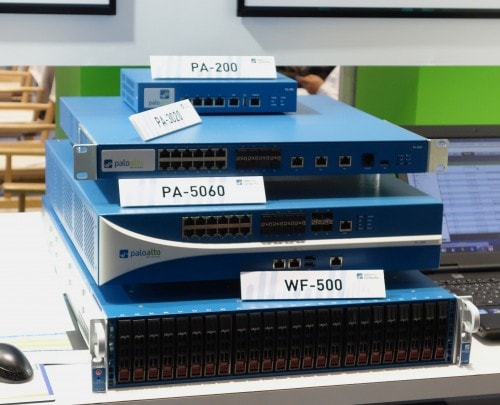 Palo Alto Networks next-generation firewalls PA-200, PA-3020, and PA-5060, and the WF-500 WildFire appliance.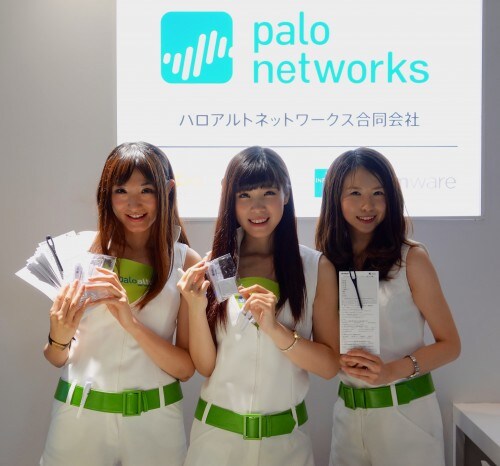 Finally, here's a shot of the Palo Alto Networks girls.
For more scenes from Interop Tokyo 2014, check out our Facebook gallery.