If you've attended any of our previous Ignite conferences, including Ignite 2014 back in April, you're eligible to join the Ignite Alumni Netowork, where you'll be able to access on-demand video, presentation slides and many other resources from past Ignite events. This year's conference was our best yet, and as of June, all of our resources have been completely updated -- we invite you to check back if you haven't been by in a while!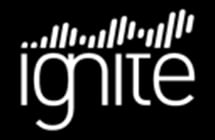 Membership is by invitation only. Please contact us directly if you've attended Ignite before and did not receive an invitation to the network.
In the meantime, Ignite 2015 will be here before you know it. We hope you're saving the date for March 30-April 1 right back at The Cosmopolitan in Las Vegas. Watch this space and your inbox for details on registration.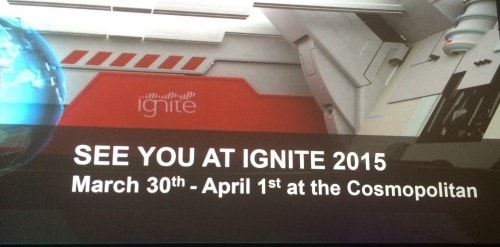 As always, follow Ignite on Twitter (@Ignite_Conf) for more news and updates.
For more on Ignite 2014