We've come to the end of Ignite 2014 and we want to thank you for following all the action and providing so much feedback throughout your time here.
Day 1 and Day 2 of Ignite were both action-packed, and we didn't slow down for Day 3, kicking off with a range of customer, technical and industry sessions and heading into our closing keynote session, where we finally revealed our ultra top-secret guest speaker.
Read on for details, and watch a video recap of Day 3.
After a busy morning, Mark McLaughlin returned to the stage and welcomed General Keith Alexander, former director of the National Security Agency (NSA) and our Ignite 2014 secret keynote speaker, making his first speech as a civilian. Mark and General Alexander discussed the current cybersecurity landscape and stressed the importance of government-industry collaboration to address today's toughest security challenges.
Next to the stage was Lee Klarich, Palo Alto Networks SVP, Product Management, who discussed recent innovations in the Palo Alto Networks technology portfolio and re-emphasized our commitment to a platform approach of next-generation firewall, next-generation thread cloud and next-generation endpoint security.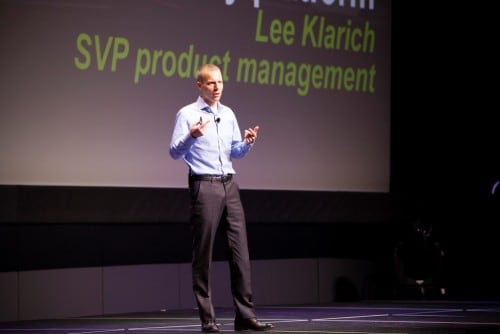 Lee also brought up Rick Howard, Palo Alto Networks Chief Security Officer, to officially unveil Unit 42, the new Palo Alto Networks threat intelligence team. If you checked your seat during the keynote, you received the Unit 42 Threat Landscape Review. Read through and learn how e-mail, common infrastructure and known malware families drive today's attacks -- and get ready for much more from the Unit 42 team in the coming weeks and months.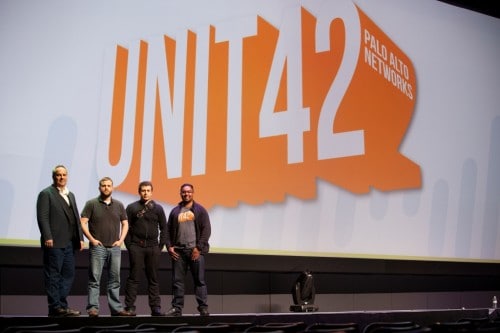 Last up was Nir Zuk, Palo Alto Networks CTO, who as usual offered a no-holds-barred perspective on the shifting security landscape and the continued growth and momentum of the company he co-founded less than a decade ago.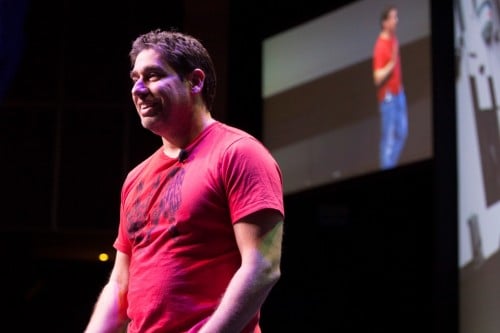 With so much continued expansion of the Palo Alto Networks portfolio -- from the release of PAN OS 6.0 and our PA-7050 next-generation firewall to our acquisitions of Morta Security and Cyvera -- rest assured you'll be hearing much more from Mark, Nir, Lee and all of our executives and thought leaders.
A few more things we want to draw your attention to as we conclude our time together in Las Vegas:
We honored Parmy Olson, Forbes editor, author and speaker, as the first inductee into our Cybersecurity Canon. Parmy appeared with Rick Howard to talk about her landmark 2012 book We Are Anonymous, take questions from fellow cybersecurity experts, and sign a few books. Keep reading Rick's regular Cybersecurity Canon entries and let us know who you'd like to see inducted into the Canon next year.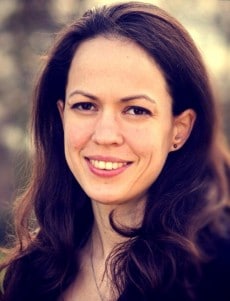 And, oh yes…the winner of our #IgniteSelfie contest! We had a lot of inspired entries throughout the past two days, but we're pleased to announce @slyyy as our big winner. Congratulations to Sylvain Roy, perimeter security engineer at The Herjavec Group, a Palo Alto Networks partner based in Toronto. Check out his winning selfie, co-starring Teller from famed magician-comedy duo Penn & Teller: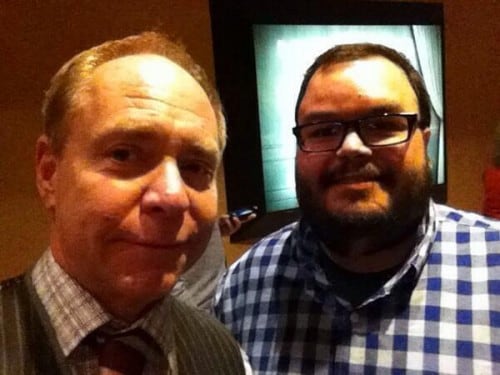 We hope you've enjoyed Ignite season, and keep watching this space over the next few weeks as we continue share photos, videos and other highlights from the largest gathering of enterprise security experts in the world. And if you couldn't be with us in Las Vegas this year, join us one year from now at Ignite 2015, March 30-April 1 right back here at The Cosmopolitan.
Here's a last look at what Ignite attendees are saying on Twitter. The show may be over, but the conversation continues – keep following @Ignite_Conf and let us know what you think.
Active defense is a huge topic at #Ignite2014. Don't hack back but frustrate, identify, and waste the time of your attackers.

— William Reyor (@WReyor) April 2, 2014
Wow, presentation by Cyvera at #Ignite2014 is very interesting, makes you wonder why modern antivirus is written as poorly as it is

— Mike Lutgen (@lukky753) April 2, 2014
@Ignite_Conf Thank you for making the secret speaker one worth waiting for. #Ignite2014 pic.twitter.com/ILJcmGQ5H2

— Riccardo Spadola (@rspadola) April 2, 2014
Lee Klarich discussing importance of Cyvera's unique endpoint security technology. #Ignite2014 #cybersecurity pic.twitter.com/mXfPDQz9oA

— Cyvera (@cyvera_ltd) April 2, 2014
Adam Mansour from Spyders hacking the hackers live on stage at #Ignite2014 pic.twitter.com/EPXwvxyH2K

— Kevin Magee (@kevinamagee) April 2, 2014