Over the last year, Palo Alto Networks has focused on enhancing components of our NextWave program to ensure an innovative, collaborative and inspiring partner experience.  I am very excited to announce the August NextWave partner program enhancements that will establish the foundation for our partner pay-for-performance profitability approach and encourage partners to go broader and deeper with Palo Alto Networks enterprise security platform technology.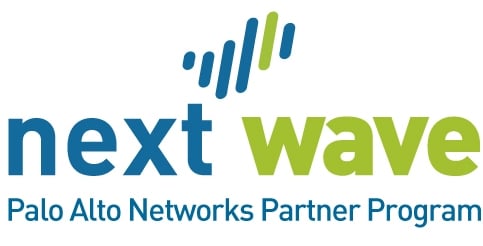 Enhanced NextWave program requirements that focus on market size rather than by theater and allow partners in each of our growth, development and emerging markets to achieve the highest levels of our program.
August NextWave program compliance notification, which defines the program benefits for the next six months based upon partners' trailing 4 quarters of achievement.
Enriched Deal Registration program and policies that encourage partners to act independently with fast approvals, an easy submission process, broader notifications of deal registration status, and clearer measurement of channel value with partner-sourced deal tracking versus internal-sourced opportunities.
NEW Pre-sales accreditation called Accredited Technical Sales Engineer (ATSE) that will help create partner SEs who are fully enabled to demonstrate all versions of our enterprise security technologies, deliver impactful Application, Visibility and Risk (AVR) reports, perform efficient and effective product evaluations, and push Ultimate Test Drive (UTD) hands-on demos.  Availability in September.
Availability of our updated Accredited Sales Expert (ASE) in 8 languages, including: English, Spanish, German, French, Brazilian Portuguese, Japanese, Simplified and Traditional Chinese. Availability in August.
NEW NextWave endpoint specialization that will provide sales, technical and marketing enablement and resources to help us open a new market for our endpoint technologies.
Continued development of our MobileWave channel app, including the availability of enriched deal registration to mobile users.
NEW Channel Promotions that will make it easier to purchase new evaluation units, to encourage partner reps to take and complete our new training, and to reward partners who are driving partner-sourced opportunities and delivering AVR reports to their prospects and customers.
Enriched Authorized Training Center (ATC), Authorized Support Center (ASC) and Certified Professional Services Provider (CPSP) programs that provides expanded opportunities for partners to broaden their services practices around our technologies.
NEW requirement of FCPA training available on the Partner Learning Center for the primary contact at every NextWave reseller, system integrator, service provider, MSSP and distributor.
NextWave Partners can login to our partner portal to read more about these enhancements and to register for an overview webinar later this month. As always, we are committed to providing a next-generation partner experience and can answer any questions you may have at nextwave@paloaltonetworks.com.