Only by understanding how adversaries compromise organizations are we equipped to protect our critical business assets. Palo Alto Networks will be on the scene at Black Hat Europe 2014 to explain how adversaries seek to infiltrate global organizations and how by combining threat intelligence with a next-generation enterprise security platform, organizations can detect and prevent advanced threats.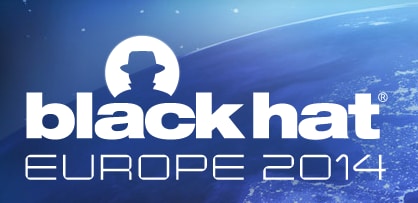 Here's how to engage with us at Black Hat Europe 2014, taking place October 16-17 at Amsterdam RAI Exhibition and Convention Centre in Amsterdam:
Visit Booth 101
Come to the exhibit hall and enter for your chance to win a GoPro and many other great prizes. While you're there, talk with our technical experts about the benefits of a next-generation enterprise security platform and the Palo Alto Networks approach to advanced endpoint protection.
Sign up for a demo
Click here to book 1-on-1 demonstrations of advanced endpoint security and threat prevention using WildFire. Space is limited during the conference, so sign up now to ensure your spot.
Attend our presentations
Eric Van Sommeren, Palo Alto Networks Director, Cyber Security Solutions EMEA, will present "The Harsh Reality of Cyber Protection" in the Black Hat Business Hall (Amsterdam RAI) at 3:15 p.m., Thursday, October 16
Royce Lu, Palo Alto Networks Senior Malware Engineer, will present "The Power of Pair: One Template that Reveals 100+ UAF IE Vulnerabilities" during Black Hat Briefings October 16-17.
Click here to see all Palo Alto Networks activities at Black Hat Europe 2014, as well as get information on attending and booking demos.