Check out all of the top Palo Alto Networks news from this past week.
This month's Customer Spotlight: Ensuring security for a top insurer

Palo Alto Networks subject matter experts offer insights on what they see as major topics and trends for the New Year: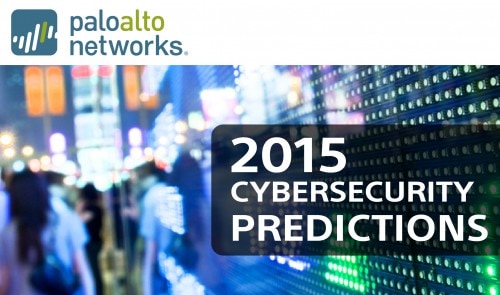 Don't miss a single threat intelligence update from Unit 42! Sign up today and check out some of the top Unit 42 research and reports from this past year.

In case you've been waiting for "next year," the registration for Ignite 2015 is open! Read on for all the reasons you need to be there this year.
The deadline for the Call for Papers was extended to January 18, so if you have a good war story about an enterprise security deployment, there's still a chance for you to share the spotlight with other top security minds.

Here are upcoming events around the world that you should know about:
When: January 7, 2015 9:00 AM - 10:00 AM PST
Where: Online
1月9日(金)製品体感セミナー [Japanese]
When: January 9, 2015 1:30 PM - 5:00 PM GMT+9:00
Where: 千代田区
Die Zwei um Zwölf: Zentrales Management (Panorama) [German]
When: January 9, 2015 12:00 PM - 1:00 PM CET
Where: Online
1月14日(水)製品実感トレーニング(名古屋) [Japanese]
When: January 14, 2015 1:30 PM - 5:00 PM GMT+9:00
Where: 名古屋市中村区
When: January 14, 2015 9:00 AM - 10:00 AM PST
Where: Online
Palo Alto's Next-Generation Security - Ultimate Test Drive
When: January 14, 2015 9:00 AM - 1:00 PM EST
Where: Hanover, MD
When: January 14, 2015 12:00 PM - 5:30 PM GMT
Where: London
Demo - näe mitä seuraavan sukupolven tietoturva ta [Finnish]
When: January 15, 2015 1:00 PM - 2:00 PM EET
Where: Online
When: January 15, 2015 12:00 PM - 5:30 PM GMT
Where: London
1月16日(金)製品実感トレーニング [Japanese]
When: January 16, 2015 1:30 PM - 5:00 PM GMT+9:00
Where: 千代田区