As 2014 comes to a close, our subject matter experts check in on what they see as major topics and trends for the new year. (You can read all of our 2015 predictions content here.)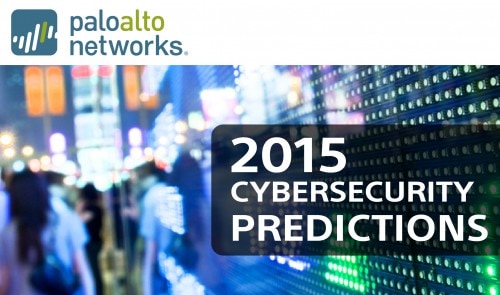 The global market for public cloud services is approaching $50 billion in 2014 and is expected to grow more than 20 percent annually through 2018. According to analyst firm IDC, the vast majority -- almost 90 percent -- of this revenue is generated by cloud software.
It's not just the big applications such as Salesforce.com or ADP that are growing. According to cloud specialist Skyhigh, the fastest cloud application adoption in 2014 came from applications that are somewhat unknown, such as ProofHQ, QlickView, or Yandexdisk. With no hardware to build, software to install, or databases to manage, it's not surprising that cloud app usage is growing so fast. With these barriers to adoption removed, companies can quickly deploy the best applications that meet their needs.
In 2015, all this growth will be both a blessing and a curse. Here's why.
The blessing: Cloud applications offer quick integration, empower business, offer convenience reduce IT requirements, and enable employees to access data wherever they are. As a result, cloud apps are experiencing unparalleled acceptance in the business world.
The curse: This unparalleled growth generates a breeding ground for cyber criminals, and provides access into companies' networks, making network security more crucial than ever before.  Many new apps are using uncommon port numbers far beyond the common ports for HTTP and SSL traffic, creating a security nightmare for IT and security professionals.
Plenty of existing security solutions are good at monitoring apps that use common ports such as port 80 for HTTP or port 443 for HTTPS.  As a result, many apps that use uncommon ports simply bypass inspection. Proxies, for example, manage to inspect traffic coming through common channels, but are often inadequate at inspecting traffic coming through many other ports. Applications using uncommon ports, and there are hundreds of them often simply bypass inspection.
The solution: An Enterprise Security Platform that eliminates compromise by natively classifying all traffic, identifying the application regardless of port; determining the content, malicious or otherwise; and mapping the traffic to the user, regardless of location or device type. This allows you to achieve the following objectives:
Gain unprecedented visibility into the applications, the related content and users for actionable intelligence for policy setting, forensics and reporting
Safely enable applications, allowing only those you need to run the business and implicitly denying all others
Prevent known threats by eliminating unwanted applications to reduce your threat footprint and applying port-agnostic threat prevention to allowed traffic
Block unknown threats that could potentially come through newly developed cloud applications with real-time sandbox-based behavioral analysis and automated signature delivery
With Palo Alto Networks Enterprise Security Platform, the elements that run your business - the application, content, and user – can become integral components of your Internet gateway policy, resulting in tighter alignment between your security and key business initiatives.
-------------
Join us Thursday, December 18 for a new webinar, "Web Security Wish List," in which we discuss how the Palo Alto Networks Enterprise Security Platform can help deliver what legacy, proxy-based alternatives don't. Register now.
Web security is among many industry-specific topics planned for Ignite 2015, where you will tackle your toughest security challenges, get your hands dirty in one of our workshops, and expand your threat IQ. Register now to join us March 30-April 1, 2015 in Las Vegas — the best security conference you'll attend all year.