Check out all of the top Palo Alto Networks news from this past week.
Save the date for Ignite 2016!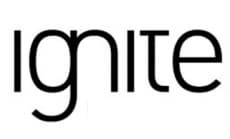 Unit 42 warned users to accept no substitutes when it comes to downloading the Android Installer Hijacking Scanner application.

Learn more about new GlobalProtect Mobile Security Manager features for 6.2 from our Technical Documentation team.
Kate Taylor gave a few tips to make the applications you're using or creating more secure and resilient.
Securing cloud environments has never been more challenging. Fortunately, there are tools to keep your cloud safe and your data secure. Read through our recommendations for building a secure cloud.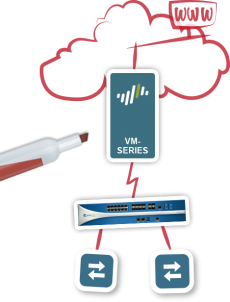 Check out this webinar that examines how an organization can, and why they should, extend a "never trust, always verify" philosophy to their endpoint security.
Get ready, London: On May 12, the Fuel User Group will host the very first Spark User Summit, a one-day event for cybersecurity professionals that will deliver the latest in industry education and connect Palo Alto Networks users in the region.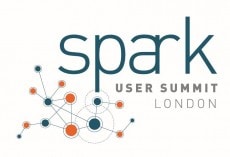 Here are
upcoming events
around the world that you should know about:
Special event: ICS/SCADA Security Days in Copenhagen [Danish]
When: April 14, 2015 2:30 PM - 4:30 PM CET
Where: Copenhagen
Special event: ICS/SCADA Security Days in Kolding, Denmark [Danish]
When: April 14, 2015 9:30 AM - 11:30 AM CET
Where: Kolding
600Minutes IT Security [Norwegian]
When: April 14, 2015 9:00 AM - 5:00 PM CET
Where: Oslo
Carbanak – die neue Form des Bankraubs [German]
When: April 14, 2015 10:00 AM - 11:00 AM CET
Where: Online
Executive Round Table – Dallas
When: April 14, 2015 6:30 PM - 8:30 PM CST
Where: Dallas, TX
When: April 14, 2015 8:30 AM - 3:00 PM CST
Where: Spring, TX
Tackling Known and Unknown Cyber threats with WildFire
When: April 14, 2015 10:00 AM - 2:30 PM GMT
Where: London
4月15日(水)製品導入・運用支援トレーニング [Japanese]
When: April 15, 2015 1:30 PM - 5:00 PM GMT+9:00
Where: 千代田区
Palo Alto Networks asiakasreferenssi –webinar [Finnish]
When: April 15, 2015 1:00 PM - 2:00 PM EET
Where: Online
Palo Alto Networks Expert Forum Istanbul [Turkish]
When: April 15, 2015 9:00 AM - 2:30 PM GMT+2:00
Where: Istanbul
When: April 15, 2015 9:00 AM - 10:00 AM PST
Where: Online
Threat Prevention Ultimate Test Drive
When: April 15, 2015 10:00 AM - 1:00 PM GMT
Where: London
Next-Generation Security for Amazon Web Services
When: April 16, 2015 9:00 AM - 10:00 AM PST
Where: Online
Opplev styrken i Next-Generation Brannmurer [Norwegian]
When: April 16, 2015 1:00 PM - 2:00 PM CET
Where: Online
SCADA Security: A Platform Approach to Stopping Cyberthreats
When: April 16, 2015 2:00 PM - 3:00 PM CET
Where: Online
When: April 16, 2015 10:00 AM - 2:00 PM CST
Where: Houston, TX
Transforming Datacenter Security – Raleigh
When: April 16, 2015 10:00 AM - 1:30 PM EST
Where: Durham, NC
VMware NSX and Palo Alto Networks Hands-on Workshop
When: April 16, 2015 12:00 PM - 4:00 PM EST
Where: Reston, VA
4月17日(金)Webセミナー [Japanese]
When: April 17, 2015 2:00 PM - 3:00 PM GMT+9:00
Where: 千代田区
4月17日(金)製品実感トレーニング[Japanese]
When: April 17, 2015 1:30 PM - 5:00 PM GMT+9:00
Where: 千代田区
Die Zwei um Zwölf: Traps - Advanced Endpoint Protection [German]
When: April 17, 2015 12:00 PM - 1:00 PM CET
Where: Online
When: April 20-24, 2015 9:00 AM - 5:00 PM PST
Where: San Francisco, CA
Next-Generation Firewall Live Demo Webinar
When: April 21, 2015 1:00 PM - 2:00 PM CET
Where: Online
4月22日(水)製品実感トレーニング(大阪) [Japanese]
When: April 22, 2015 1:30 PM - 5:00 PM GMT+9:00
Where: 大阪市北区
When: April 22, 2015 9:00 AM - 10:00 AM PST
Where: Online
Special Event: Detecting/Defending Against Cyberattacks in Datacenter
When: April 22, 2015 11:30 AM - 2:00 PM EST
Where: King of Prussia, PA
Top 15 Threat Prevention Threat Tips
When: April 23, 2015 8:30 AM - 11:00 AM EST
Where: Ottawa, ON
Ultimate Test Drive – 2015 [French]
When: April 23, 2015 9:00 AM - 1:00 PM CET
Where: Issy-les-Moulineaux, France
4月24日(金)製品実感トレーニング [Japanese]
When: April 24, 2015 1:30 PM - 5:00 PM GMT+9:00
Where: 千代田区
When: April 24, 2015 9:30 AM - 2:30 PM GMT
Where: London