We have rounded up the top Palo Alto Networks news from the past week.
Palo Alto Networks CEO Mark McLaughlin discusses top cybersecurity concerns with Jo Ling Kent of Fox Business at this week's Joint Service Academy Cyber Security Summit in West Point, New York.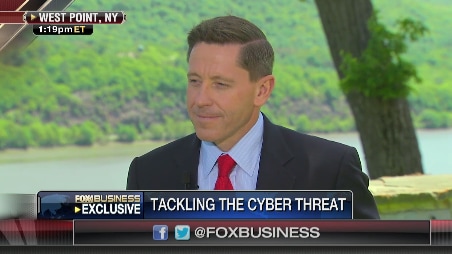 Palo Alto Networks Unit 42 researcher Bo Qu discovered three critical Internet Explorer vulnerabilities.

This month's episode of Don't Panic takes you inside the Cybersecurity Canon, including commentary from new inductees Brian Krebs, author of "Spam Nation," and Rich Baich, author of "Winning as a CISO."
Matt Keil detailed a Palo Alto Networks feature that not everyone knows about.
Kate Taylor explains why application & user context are vital to next-generation IPS.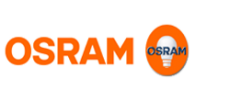 This month's Customer Spotlight focuses on OSRAM and how it uses the Palo Alto Networks Enterprise Security Platform to achieve its business goals.
Read more about the way the Palo Alto Networks Enterprise Security Platform helps stop adversaries from creating and delivering unknown or zero-day malware through advanced persistent threats (APTs).
Join Palo Alto Networks for our annual Federal Forum on May 20 in Washington DC to get the latest product insights, hear from customers, executives and product experts, and discuss cybersecurity issues pertinent to the U.S. federal government.

Join Palo Alto Networks CSO Rick Howard and State of Colorado security leaders for a webinar on May 21 to learn about creating a safer security environment.
We've made a selection of Ignite 2015 content available for online viewing. Watch keynote videos and more here.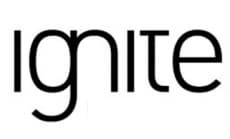 Fuel User Group's hosted the first Spark User Summit in London this week. Take a look back at scenes from the event. Wondering about an event near you? Spark User Summits are held regularly around the world, with the next two events scheduled for June 23 in Toronto and June 25 in Houston.

Receive updates every time Unit 42 posts new content, as well as receive notifications on new research and appearances by Unit 42 researchers at industry events, by subscribing to our alerts.

Here are upcoming events around the world that you should know about:
Special event: ICS/SCADA Security Day in Prague
When: May 19, 2015 12:00 PM - 4:30 PM CET
Where: Prague
ICS/SCADA, který se koná dne 19. května 2015 v Praze [Czech]
When: May 19, 2015 12:00 PM - 4:30 PM CET
Where: Praha
UTD Next Generation Firewall, Peru [Spanish]
When: May 19, 2015 9:00 AM - 1:00 PM CST
Where: Lima 41, San Borja
Wildfire/APT [German]
When: May 19, 2015 11:00 AM - 12:00 PM CET
Where: Online
Special event: ICS/SCADA Security Day in Warsaw, May 20th
When: May 20, 2015 1:30 PM - 5:30 PM CET
Where: Warsaw
Special event: ICS/SCADA Security Day in Warsaw, May 20th [Polish]
When: May 20, 2015 1:30 PM - 5:30 PM CET
Where: Warsaw
Palo Alto Networks Annual Golf Tournament
When: May 20, 2015 11:30 AM - 7:00 PM CST
Where: Grapevine, TX
Palo Alto Networks Federal Forum
When: May 20, 2015 8:00 AM - 5:00 PM EST
Where: Washington, DC
When: May 20, 2015 9:00 AM - 10:00 AM PST
Where: Online
Threat Prevention Ultimate Test Drive
When: May 20, 2015 10:00 AM - 1:00 PM GMT
Where: London
UTD Next Generation Firewall, Peru [Spanish]
When: May 20, 2015 9:00 AM - 1:00 PM CST
Where: Lima 41, San Borja
Crack the Code: Previeni gli Attacchi Avanzati [Italian]
When: May 21, 2015 11:00 AM - 12:00 PM CST
Where: Online
Join Us for This Event: Combat APTS with Palo Alto Networks
When: May 21, 2015 10:00 AM - 11:00 AM EST
Where: Online
Partner–Led Ultimate Test-Drive
When: May 21, 2015 11:00 AM - 12:00 PM PST
Where: Online
UTD Next Generation Firewall, N.L. Mex [Spanish]
When: May 21, 2015 8:30 AM - 5:00 PM CST
Where: San Pedro Garza García, NL
UTD Next Generation Firewall, Peru [Spanish]
When: May 21, 2015 9:00 AM - 1:00 PM CST
Where: Lima 41, San Borja
5月22日(金)製品実感トレーニング [Japanese]
When: May 22, 2015 1:30 PM - 5:00 PM GMT+9:00
Where: 千代田区
Die Zwei um zwölf: Die Stärken einer Plattform... [German]
When: May 22, 2015 12:00 PM - 1:00 PM CET
Where: Online
5/26(火) 緊急開催決定!! [Japanese]
When: May 26, 2015 1:30 PM - 4:00 PM GMT+9:00
Where: 中央区
Combatiendo la Kill-Chain: Prevención, prevención y… prevención [Spanish]
When: May 26, 2015 9:30 AM - 4:00 PM CET
Where: Madrid
Executive Round Table – Houston
When: May 26, 2015 6:30 PM - 8:30 PM CST
Where: Houston, TX
5月27日(水)製品体感セミナー(大阪) [Japanese]
When: May 27, 2015 1:30 PM - 5:00 PM GMT+9:00
Where: 大阪市北区
When: May 27, 2015 11:30 AM - 2:00 PM MST
Where: Edmonton, AB
Invite-only Event: Crack the Code with Palo Alto Networks
When: May 27, 2015 11:00 AM - 1:00 PM CST
Where: Little Rock, AR
Les RIAMS 2015 [French]
When: May 27, 2015 10:00 AM - 5:00 PM CET
Where: Saint Tropez
Next-Generation Network Security Seminar
When: May 27, 2015 11:30 AM - 1:00 PM CST
Where: Clayton, MO
When: May 27, 2015 9:00 AM - 10:00 AM PST
Where: Online
Public Sector Technical Workshop - St. Catharines
When: May 27, 2015 8:00 AM - 11:00 AM EST
Where: Thorold, ON
Transforming Datacenter Security – Phoenix
When: May 27, 2015 11:00 AM - 1:00 PM MST
Where: Phoenix, AZ
Champion Summit Japan 2015 [Japanese]
When: May 28, 2015 10:00 AM - 5:30 PM GMT+9:00
Where: 千代田区
Evolving Threat Landscape with Portal IT
When: May 28, 2015 12:00 PM - 1:30 PM GMT+8:00
Where: Perth, WA
Invite-only Event: Crack the Code with Palo Alto Networks
When: May 28, 2015 11:00 AM - 1:00 PM EST
Where: Toronto, ON
Invite-only Event: Crack the Code with Palo Alto Networks
When: May 28, 2015 11:00 AM - 1:00 PM CST
Where: Tulsa, OK
The best mobility experience. The strongest network security
When: May 28, 2015 11:00 AM-12:00 PM PST
Where: Online
5月29日(金)製品実感トレーニング [Japanese]
When: May 29, 2015 1:30 PM - 5:00 PM GMT+9:00
Where: 千代田区