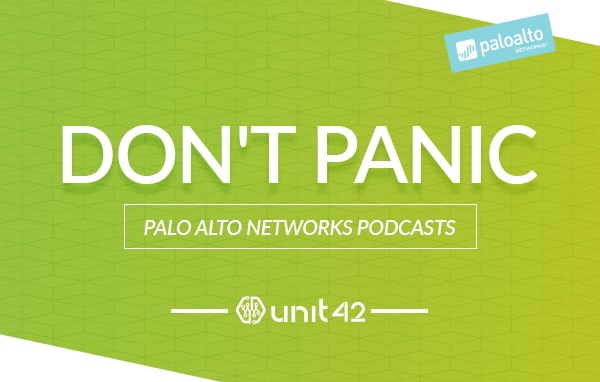 Don't Panic Podcast Returns with Season 3
Today we're releasing the first podcast in Season 3 of Don't Panic, the Unit 42 Podcast. You can expect seven more episodes over the next seven weeks. With this release we have a new, separate podcast stream for our listeners. If you've subscribed to our old stream on iTunes, please update your podcatcher using the links below.
iTunes   Google Play   LibSyn...