Here is all of the top Palo Alto Networks news from this past week.
Palo Alto Networks CEO Mark McLaughlin talked with Jim Cramer on CNBC's Mad Money about taking a prevention-oriented approach, and how our enterprise security platform can help change the cost curve for companies.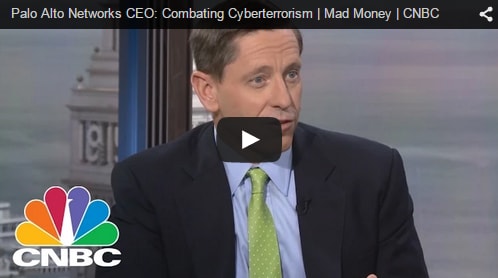 Unit 42 observed PlugX Trojan using legitimate Samsung application for DLL side-loading, and using our AutoFocus threat intelligence service, flagged these variants to help users identify related attacks.
Listen to the first two episodes of the new Unit 42 podcast, Don't Panic, featuring Intelligence Director Ryan Olson and Palo Alto Networks CSO Rick Howard.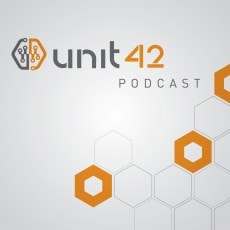 We released the last wave of results from our Ignite 2015 attendee survey, and found that the protection of intellectual property is top priority for our respondents.
This month Palo Alto Networks officially opened a new office in the Philippines, which will allow us to better serve the increasing needs of enterprises across multiple industries and service providers across the Asia-Pacific region.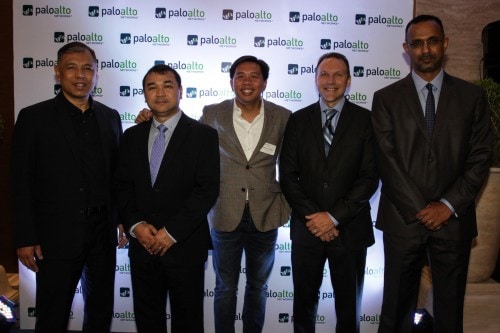 Joerg Sieber discusses URL Filtering, and how to make it a crucial component of today's security architecture using Palo Alto Networks technology.
Stephen Perciballi explains why you should keep it simple when it comes to networking.
Brian Tokuyoshi details ways to help you stay ahead of the security challenges introduced by the Internet of Things.
Get hands-on with cybersecurity at the Fuel User Group Spark User Summits, currently scheduled in London on May 12, Toronto on June 23, and Houston on June 25.

Here are upcoming events around the world that you should know about:
Palo Alto Networks L&L [Spanish]
When: May 5, 2015 8:30 AM - 1:30 PM CST
Where: Monterrey, NL
Le nuove frontiere della sicurezza e virtualizzazione della rete [Italian]
When: May 6, 2015 10:00 AM - 2:00 PM CET
Where: Roma
LE NUOVE FRONTIERE DELLA SICUREZZA E DELLA VIRTUALIZZAZIONE DELLA RETE [Italian]
When: May 6, 2015 10:00 AM - 1:00 PM CET
Where: Roma
When: May 6, 2015 9:00 AM - 10:00 AM PST
Where: Online
Public Sector Technical Workshop – London
When: May 6, 2015 8:00 AM - 11:00 AM EST
Where: London, ON
Virtual Data Centre Ultimate Test Drive
When: May 6, 2015 10:00 AM - 1:00 PM GMT
Where: London
Le nuove frontiere della sicurezza e virtualizzazione della rete [Italian]
When: May 7, 2015 10:00 AM - 2:00 PM CET
Where: Milano
LE NUOVE FRONTIERE DELLA SICUREZZA E DELLA VIRTUALIZZAZIONE DELLA RETE [Italian]
When: May 7, 2015 10:00 AM - 1:00 PM CET
Where: Milano
Palo Alto Networks PA-7050: Security and Performance - Together at Last
When: May 7, 2015 11:00 AM - 12:00 PM CET
Where: Online
When: May 7, 2015 9:30 AM - 2:00 PM EST
Where: King of Prussia, PA
When: May 7, 2015 11:30 AM - 5:00 PM CST
Where: Austin, TX
5月8日(金)製品実感トレーニング [Japanese]
When: May 8, 2015 1:30 PM - 5:00 PM GMT+9:00
Where: 千代田区
Demo - näe mitä seuraavan sukupolven tietoturva tarkoittaa käytännössä [Finnish]
When: May 12, 2015 1:00 PM - 2:00 PM EET
Where: Online
When: May 12, 2015 8:30 AM - 6:00 PM WET
Where: London
WildFire: Automatically Detect and Prevent Unknown Threats
When: May 12, 2015 10:30 AM - 11:30 AM CET
Where: Online
次世代ファイアウォールトラブルシューティングセミナー [Japanese]
When: May 12, 2015 1:00 PM - 4:00 PM GMT+9:00
Where: 千代田区
5月13日(水)製品導入・運用支援トレーニング [Japanese]
When: May 13, 2015 1:30 PM - 5:00 PM GMT+9:00
Where: 千代田区
When: May 13, 2015 9:00 AM - 10:00 AM PST
Where: Online
Fabricating the Next Generation Data Centre
When: May 14, 2015 2:30 PM - 5:30 PM GMT
Where: London
Transforming Datacenter Security - Hollywood/Miami
When: May 14, 2015 10:00 AM - 1:30 PM EST
Where: Hollywood, FL
次世代ファイアウォールトラブルシューティングセミナー [Japanese]
When: May 14, 2015 1:00 PM - 4:00 PM GMT+9:00
Where: 千代田区
When: May 15, 2015 1:30 PM - 5:00 PM GMT+9:00
Where: 千代田区