Here is all of the top Palo Alto Networks news from this past week.
Unit 42 used AutoFocus to investigate a new Android malware family, Gunpoder, that evades antivirus detection by using popular ad libraries.
Unit 42 also identified the APT group UPS targeting the US Government using the Flash exploit involved in the Hacking Team breach.

Yiftach Keshet detailed how Palo Alto Networks Traps protects from that same Flash zero-day vulnerability, CVE-2015-5119.
Our first Breach Prevention Week kicks off next Tuesday, July 14, and we have four great days of activities planned. Check them out here and get ready!
Davis Hake discussed necessary conversations on cybersecurity that all organizations should have.
Kate Taylor described the importance of correlation objects in Palo Alto Networks PAN-OS 7.0, and our Technical Publications team gave tips on how to rule your network with 5 easy-to-use management features in the new version of the OS.
Del Rodillas explained how to use "Tap Mode" to identify ICS/SCADA traffic and risks more clearly.
We posted a review of the latest Cybersecurity Canon candidate: Tallinn Manual on the International Law Applicable to Cyber Warfare, nominated by Canon Committee Member, Robert Clark.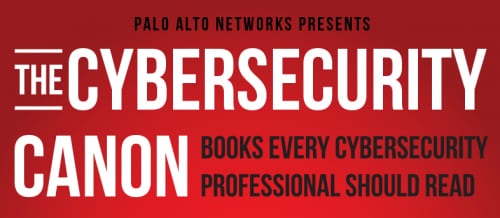 Join Fuel User Group to access exclusive PAN-OS 7.0 content (and more).

There are still a few more Ultimate Virtual Test Drive workshops this month.  Find the schedule here, and register today to get hands-on experience with the Palo Alto Networks Next-Generation Firewall.

Here are upcoming events around the world that you should know about:
Ultimate Test Drive workshop Wellington
When: July 14, 2015 9:00 AM - 12:30 PM GMT+12:00
Where: Wellington
パートナー様向け製品実感トレーニング(福岡) [Japanese]
When: July 14, 2015 3:30 PM - 5:30 PM GMT+9:00
Where: 福岡市博多区
パートナー様向け販売トレーニング(福岡)[Japanese]
When: July 14, 2015 1:00 PM - 3:00 PM GMT+9:00
Where: 福岡市博多区
Demo - näe mitä seuraavan sukupolven tietoturva tarkoittaa käytännössä [Finnish]
When: July 15, 2015 1:00 PM - 2:00 PM EET
Where: Online Event
Executive Round Table – Houston
When: July 15, 2015 6:30 PM - 8:30 PM CST
Where: Houston, TX
When: July 15, 2015 9:00 AM - 10:00 AM PST
Where: Online Event
PCI Compliance: Compensating Controls for Increased Security
When: July 15, 2015 11:00 AM - 12:00 PM PST
Where: Online Event
パートナー様向け製品実感トレーニング(大阪) [Japanese]
When: July 15, 2015 3:30 PM - 5:30 PM GMT+9:00
Where: 大阪市北区
パートナー様向け販売トレーニング(大阪) [Japanese]
When: July 15, 2015 1:00 PM - 3:00 PM GMT+9:00
Where: 大阪市北区
Desayuno Hacienda de Los Morales - Jul 16 [Spanish]
When: July 16, 2015 8:30 AM - 11:30 AM CST
Where: Ciudad de México, DF
Executive Round Table – Dallas
When: July 16, 2015 6:30 PM - 8:30 PM CST
Where: Dallas, TX
Invite-only Event: Crack the Code with Palo Alto Networks
When: July 16, 2015 11:00 AM - 1:00 PM EST
Where: Philadelphia, PA
Invite-only Event: Crack the Code with Palo Alto Networks DC
When: July 16, 2015 11:30 AM - 1:30 PM EST
Where: Washington, DC
Mobile Threat Workshop San Francisco
When: July 16, 2015 11:00 AM - 1:00 PM PST
Where: San Francisco, CA
When: July 16, 2015 2:30 PM - 5:30 PM EST
Where: Boston, MA
パートナー様向け製品実感トレーニング(名古屋) [Japanese]
When: July 16, 2015 3:30 PM - 5:30 PM GMT+9:00
Where: 名古屋市中村区
パートナー様向け販売トレーニング(名古屋) [Japanese]
When: July 16, 2015 1:00 PM - 3:00 PM GMT+9:00
Where: 名古屋市中村区
When: July 17, 2015 1:30 PM - 5:00 PM GMT+9:00
Where: 大阪市北区
Close Operational Gaps for Better Cybersecurity
When: July 17, 2015 9:00 AM - 10:00 AM PST
Where: Online Event
Lunch & Learn Rethinking Mobile Security
When: July 17, 2015 12:30 PM - 2:00 PM GMT+10:00
Where: North Sydney, NSW
Palo Alto Networks UTD Cortelco [Spanish]
When: July 21, 2015 10:00 AM - 2:00 PM GMT-3:00
Where: Ponce
Threat Prevention Ultimate Test Drive
When: July 21, 2015 9:30 AM - 1:00 PM GMT
Where: London
7月22日(水)製品導入・運用支援トレーニング [Japanese]
When: July 22, 2015 1:30 PM - 5:00 PM GMT+9:00
Where: 千代田区
Invite-only Event: Crack the Code with Palo Alto Networks
When: July 22, 2015 11:00 AM - 1:00 PM EST
Where: Richmond, VA
When: July 22, 2015 9:00 AM - 10:00 AM PST
Where: Online Event
When: July 22, 2015 2:30 PM - 9:30 PM CST
Where: Houston, TX
Gelişmiş İnatçı Tehditlere Karşı Kurumsal Bir Güvenlik Yaklaşımı [Turkish]
When: July 23, 2015 10:00 AM - 11:00 AM EET
Where: Online Event
7月24日(金)製品体感セミナー [Japanese]
When: July 24, 2015 1:30 PM - 5:00 PM GMT+9:00
Where: 千代田区
緊急セミナー [Japanese]
When: July 24, 2015 2:00 PM - 4:00 PM GMT+9:00
Where: 中央区