Check out the top Palo Alto Networks news from the last week of July.
We posted new analysis from Unit 42 on CVE-2015-3113, prior 0-days and the Pirpi payload.
Palo Alto Networks regional CSO Sean Duca discussed what the convergence of corporate IT and operational technology means for cybersecurity.
Scott Gainey talked about using cybersecurity economics to gain the upper-hand against attackers in this SecurityWeek article.

Telstra became the first channel partner in Asia Pacific to achieve the highest level, Diamond Partner Status, in our NextWave Partner Program.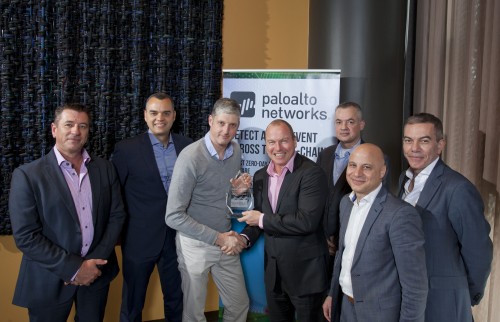 Check out this infographic to learn how data center threats are evolving.
Rule your network! Find out how streamlined network security management reduces duplication and errors.
Take the VM-Series for AWS Test Drive now to get hands-on experience with the VM-Series, and see for yourself how easy it is to secure your AWS environment.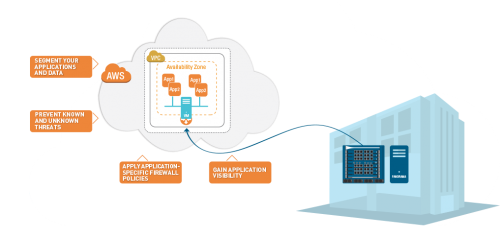 Watch this on-demand demo to find out how Palo Alto Networks helps automatically detect and prevent unknown threats.
Join Fuel User Group today to engage and explore cybersecurity topics through Special Interest Groups (SIGs), and to take advantage of the multitude of other member benefits.

Here are upcoming events around the world that you should know about:
8月4日(火)Webセミナー [Japanese]
When: August 4, 2015 1:30 PM - 2:30 PM GMT+9:00
Where: 千代田区
When: August 5, 2015 9:00 AM - 10:00 AM PST
Where: Online Event
Join Us for a Day at the Races!
When: August 6, 2015 9:30 AM - 4:00 PM EST
Where: Saratoga Springs, NY
8月7日(金)製品実感トレーニング [Japanese]
When: August 7, 2015 1:30 PM - 5:00 PM GMT+9:00
Where: 千代田区
AWSクラウドにおける次世代セキュリティ実践セミナー [Japanese]
When: August 7, 2015 3:00 PM - 5:30 PM GMT+9:00
Where: 目黒区
Design Best Practices for Micro-Segmentation
When: August 7, 2015 11:00 AM - 2:00 PM EST
Where: Newton, MA
Die Zwei um Zwölf: Best Practices User ID [German]
When: August 7, 2015 12:00 PM - 1:00 PM MEZ
Where: Online Event
Invite-only Event: Crack the Code with Palo Alto Networks
When: August 7, 2015 11:00 AM - 1:00 PM PST
Where: San Jose, CA
When: August 12, 2015 12:30 PM - 2:30 PM GMT+8:00
Where: Perth, WA
Invite-only Event: Crack the Code with Palo Alto Networks
When: August 12, 2015 11:00 AM - 1:00 PM CST
Where: St. Louis, MO
When: August 12, 2015 1:00 PM - 2:00 PM EET
Where: Online Event
When: August 12, 2015 9:00 AM - 10:00 AM PST
Where: Online Event
Ultimate Test Drive Workshop on NSX
When: August 12, 2015 9:00 AM - 12:30 PM GMT+13:00
Where: Wellington
Ultimate Test Drive Workshop on NSX
When: August 13, 2015 9:00 AM - 12:30 PM GMT+13:00
Where: Christchurch
8月14日(金)製品導入・運用支援トレーニング [Japanese]
When: August 14, 2015 1:30 PM - 5:00 PM GMT+9:00
Where: 千代田区
Ultimate Test Drive Workshop on NSX
When: August 14, 2015 9:00 AM - 12:30 PM GMT+13:00
Where: Brisbane