We're excited to be part of Singapore's first ever Singapore International Cyber Week (SICW) organized by the Cyber Security Agency of Singapore (CSA). SICW takes place this week, 10 – 12 October 2016, at the Suntec Singapore International Convention and Exhibition Centre, and it includes GovernmentWare, the region's premier conference and exhibition on cybersecurity, and several other inaugural events.
If you're here at the event, you'll find Palo Alto Networks at Booth H04. At the booth you can find out more about our prevention approach to cybersecurity and view demonstrations of the Palo Alto Networks Next-Generation Security Platform.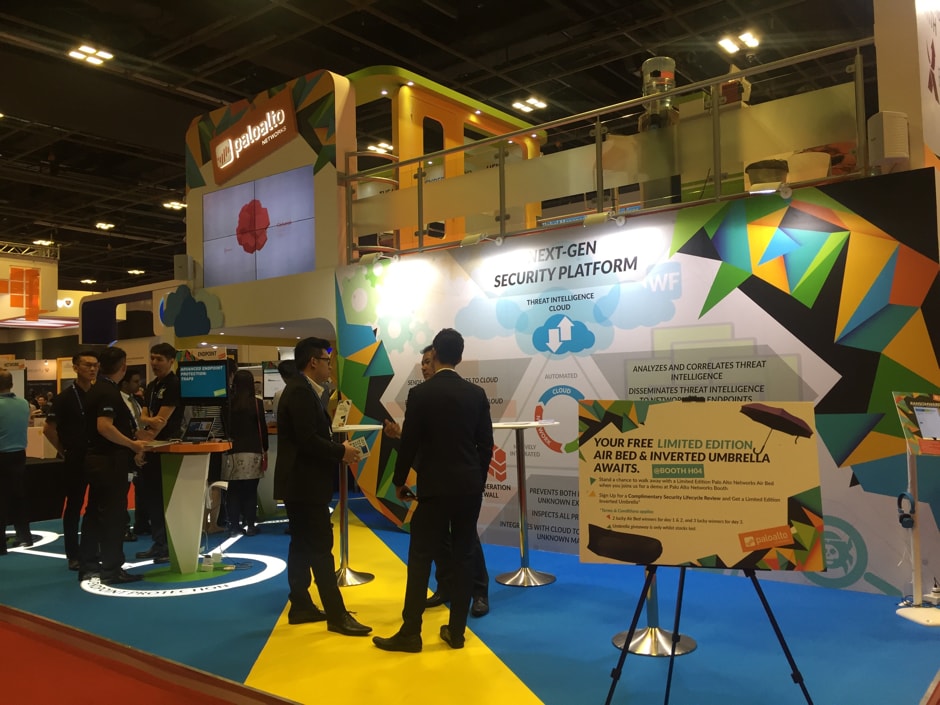 You can also expect to find Palo Alto Networks education kiosks spread throughout the SICW exhibition hall, designed to educate visitors on a variety of topics – ransomware, phishing, critical infrastructure protection, mobile security and cloud security. If you visit all five kiosks and complete a couple of simple quizzes, you can claim your free gift at the Palo Alto Networks booth. While you're there, you can also sign up for a Security Lifecycle Review at our booth and get a limited edition inverted umbrella.
Last but not least, Sean Duca, Vice President and Regional Chief Security APAC will be speaking on Wednesday, October 12 at 11 AM Singapore time on Cyber Threat Information Sharing: An Industry Movement. Be sure to check it out!
Follow @paloaltontwks for more coverage of SICW throughout the event.