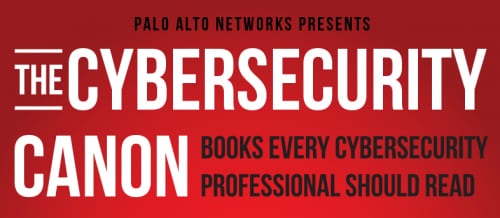 Want to keep up with the latest details of the Cybersecurity Canon? Follow @CyberSecCanon on Twitter and "like" the Canon Facebook page to read book reviews, find out what books are nominated, see what our committee members are up to, and more!
Also, don't forget, we want to hear from you. Click here for more information on how you can be involved with the Canon and nominate your favorite cybersecurity book for inclusion in the candidate list.
Questions about the Canon? Read the full set of blog posts to learn more, and check out the committee members for 2016.
Check out the Review of Cybercrime and Espionage: An Analysis of Subversive Multi-Vector Threats by Gragido and Pirce http://t.co/dciPHEnrT2

— Cybersecurity Canon (@CyberSecCanon) July 18, 2015
Meet the Cyber Security Canon Committee- https://t.co/ntOHAdXAsI

— Cybersecurity Canon (@CyberSecCanon) July 13, 2015