Check out the top Palo Alto Networks news from the first week of November.
Unit 42 detailed its findings of CryptoWall v4 and published part 2 of the Connecting the Dots in Cyber Threat Campaigns series: Passive DNS.

New on SecurityRoundtable.org: considerations when hiring a CISO and cybersecurity lessons learned. Don't forget to follow the Security Roundtable on LinkedIn and Twitter for the latest updates.

WATCH: Nir Zuk talked with New York Times President and CEO Mark Thompson about cyber spending, automation and balancing security & compliance.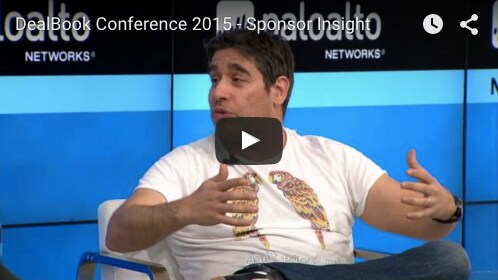 VP & CSO-EMEA Greg Day discussed the question: Bland information overload or business-critical intelligence?
The Technical Documentation team helps you navigate through your Palo Alto Networks configuration with Global Find.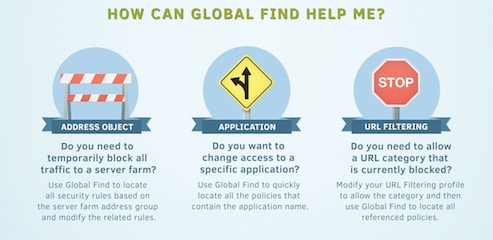 Yiftach Keshet began the series "Exploitation Demystified" with the why, what and how.
WATCH: Ryan Gillis joined MeriTalk for a wide-ranging discussion on the current threat landscape, where government agencies are falling short when preventing known and unknown attacks and more.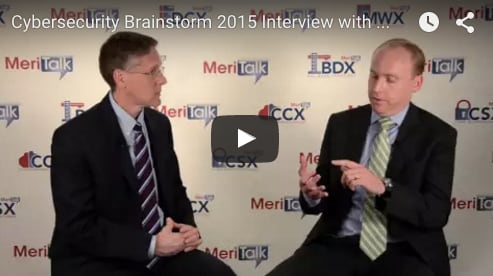 Check out this week's Channel Scoop update.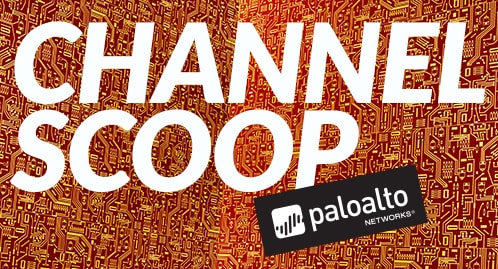 Registration for the upcoming Fuel User Group Spark User Summits in Boston & Amsterdam is now open.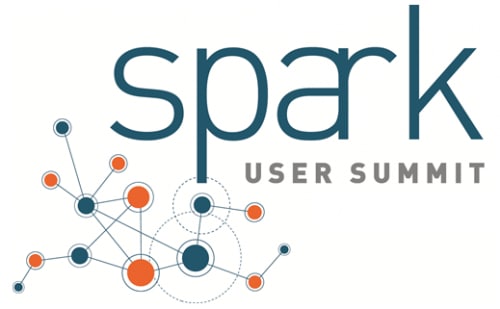 Here are upcoming events around the world that you should know about:
10 Things your Cybersecurity Solution Must Do
When: November 10, 2015 12:30 PM – 2:00 PM GMT+10:00
Where: North Sydney, NSW
When: November 11, 2015 9:00 AM – 10:00 AM PST
Where: Online Event
Prevenga Ciber-amenazas con Palo Alto Networks [Spanish]
When: November 12, 2015 9:00 AM - 1:00 PM CST
Where: Monterrey, Nuevo León, NL
11月13日(金)製品実感トレーニング [Japanese]
When: November 13, 2015 1:30 PM – 5:00 PM GMT+9:00
Where: 千代田区
Die Zwei um Zwölf: Threat Prevention - Best Practices [German]
When: November 13, 2015 12:00 PM - 1:00 PM MEZ
Where: Online Event
How to Architect "Zero Trust" Network Segmentation in ICS
When: November 17, 2015 9:00 AM - 10:00 AM PST
Where: Online Event
11月18日(水)製品導入・運用支援トレーニング [Japanese]
When: November 18, 2015 1:30 PM - 5:00 PM GMT+9:00
Where: 千代田区
Healthcare Cybersecurity Seminar Omaha
When: November 18, 2015 11:30 AM - 1:30 PM CST
Where: Omaha, NE
Healthcare Cybersecurity Seminar Omaha (Choice Solutions)
When: November 18, 2015 11:30 AM - 1:30 PM CST
Where: Omaha, NE
When: November 18, 2015 9:00 AM - 10:00 AM PST
Where: Online Event
Threat Prevention Ultimate Test Drive
When: November 18, 2015 9:30 AM - 1:00 PM GMT
Where: London
When: November 19, 2015 10:00 AM - 2:00 PM CST
Where: College Station, TX
When: November 19, 2015 9:30 AM - 1:00 PM GMT+11:00
Where: Melbourne, VIC
Security Leaders Roundtable Forum – Sydney
When: November 20, 2015 8:00 AM - 9:30 AM GMT+10:00
Where: Sydney, NSW