Palo Alto Networks Academy works with schools around the world interested in teaching our next-generation technology to their students. We currently count almost 100 educational institutions participating in the program.
Now, we're happy to announce that this week ICT Academy (ICTACT, Chennai, India) signed on as our first Regional Academy Partner from India. This agreement with ICTACT will help Palo Alto Networks extend our reach to hundreds of schools in India in the near future.
The Palo Alto Networks Academy's goal is to influence thought leadership, education entrepreneurship, and social giving by sharing our intellectual and technical knowledge to the next generation of students and educators around the world. We are excited to extend our expertise to many more eager students with this new agreement.
Check out a few photos below from the recent signing.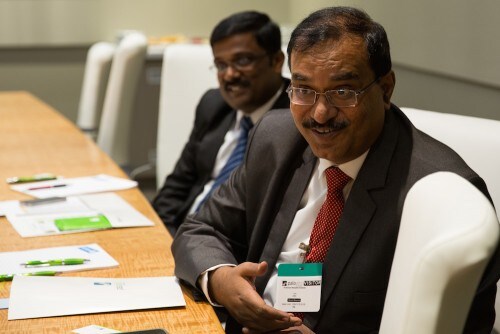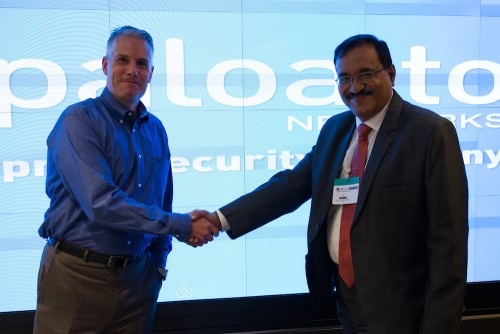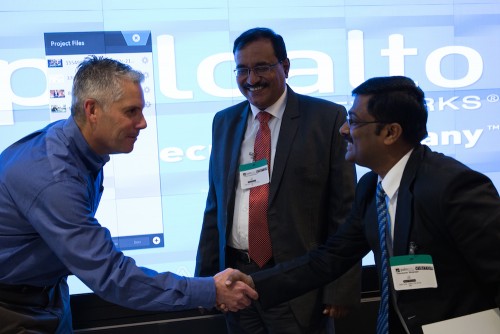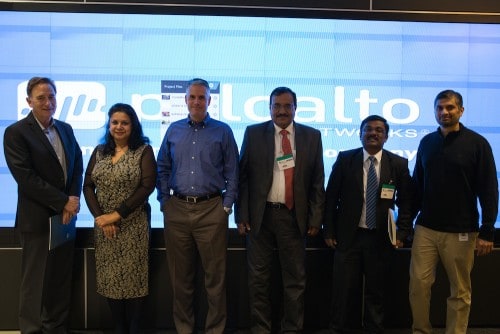 Roger Connolly –Director of Education, Shoba Trivadi – Academy Manager, Brett Eldridge – VP, Global Customer Support, Sivakumar Meenakshi Sundaram – CEO, ICTACT, Anbuthambi Bhojarajan – VP, Education Initiatives, ICTACT, Kalyan Rao, Director, Software QA