Here's all of the top Palo Alto Networks news from this past week.
Protecting our digital way of life: read thoughts from Mark McLaughlin as he headed into this week's World Economic Forum annual meeting in Davos.
Unit 42 identified the NetTraveler spear-phishing email attack targeting a Diplomat of Uzbekistan, and discovered new attacks linked to C0d0s0 group.

Palo Alto Networks was lauded for its outstanding customer support by TSIA and J.D. Power.
Matt Mellen explained how healthcare organizations can get ahead of unapproved cloud-based file-sharing tools.
Stephen Perciballi shared tips on how you can take advantage of the power of User-ID.
Are you a NextWave Partner? We gathered this week's top partner news for you. Read Channel Scoop.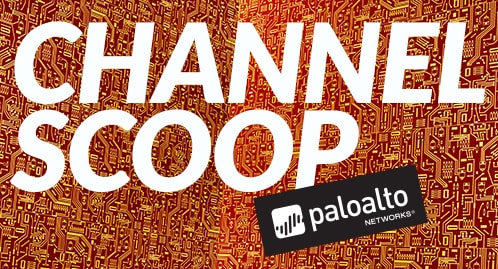 Here are upcoming events around the world that you should know about:
Invitación – Ultimate Test Drive (Enero 26)
January 26, 2016 8:30 AM - 2:00 PM CST
San Nicolás de Los Garza, NL
January 27, 2016 1:30 PM - 5:00 PM GMT+9:00
千代田区
January 27, 2016 9:00 AM - 10:00 AM PST
Online Event
January 27, 2016 8:30 AM - 12:00 PM EST
New York, NY
Take the Ultimate Test Drive with IISL!
January 28, 2016 8:30 AM - 12:00 PM EST
Plainview, NY
January 28, 2016 2:30 PM - 5:30 PM GMT+9:00
千代田区
January 29, 2016 1:30 PM - 5:00 PM GMT+9:00
千代田区
February 3, 2016 9:00 AM - 10:00 AM PST
Online Event
February 3, 2016 8:30 AM - 12:30 PM EST
New York, NY
February 4, 2016 1:30 PM - 5:00 PM GMT+9:00
千代田区
TRAPS Yeni Nesil Uç Nokta Güvenliği Web Semineri
February 4, 2016 10:30 AM - 11:30 AM EET
Online Event
Die Zwei um Zwölf: Kerberos-basiertes Single-Sign-On
February 5, 2016 12:00 PM - 1:00 PM MEZ
Online Event