Here's all of the top Palo Alto Networks news from this past week.
Mark McLaughlin shared what he learned at World Economic Forum's annual summit in Davos.
Unit 42 published new research investigating Scarlet Mimic, a years-long espionage campaign targeting minority activists. The team also looked at SpiderMal: deep PassiveDNS analysis with Maltego.

A new episode of People of Palo Alto Networks is available! Shane Xie from the Investor Relations team talked about why he loves working at Palo Alto Networks.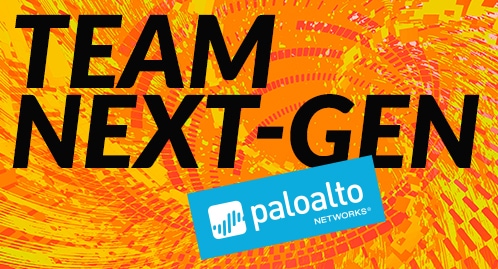 Yiftach Keshet shared details on how to use Traps Advanced Endpoint Protection to protect against the BadWinmail vulnerability(CVE-2015-6172).
Ignite is coming up soon. Watch this video to find out why you won't want to miss this event:
This month's customer spotlight featured Ascham School, offering insights into how Palo Alto Networks helped them secure learning anywhere, anytime.

Here are upcoming events around the world that you should know about:
February 3, 2016 9:00 AM - 10:00 AM PST
Online Event
February 3, 2016 8:30 AM - 12:30 PM EST
New York, NY
February 4, 2016 1:30 PM - 5:00 PM GMT+9:00
千代田区
TRAPS Yeni Nesil Uç Nokta Güvenliği Web Semineri
February 4, 2016 10:30 AM - 11:30 AM EET
Online Event
Die Zwei um Zwölf: Kerberos-basiertes Single-Sign-On
February 5, 2016 12:00 PM - 1:00 PM MEZ
Online Event
Meet the Founder & CTO of Palo Alto Networks, Nir Zuk
February 10, 2016 7:30 AM - 9:30 AM GMT+11:00
Sydney, NSW
Meet the Founder & CTO of Palo Alto Networks, Nir Zuk
February 10, 2016 12:00 PM - 2:30 PM GMT+10:00
Brisbane, QLD
February 10, 2016 9:00 AM - 10:00 AM PST
Online Event
Meet the Founder & CTO of Palo Alto Networks, Nir Zuk
February 11, 2016 5:00 PM - 6:30 PM GMT+11:00
Melbourne, VIC
February 12, 2016 1:30 PM - 5:00 PM GMT+9:00
千代田区
Scarlet Mimic: Unit 42 Reveals Cyber Espionage Campaign
February 17, 2016 10:00 AM - 11:00 AM PST
Online Event