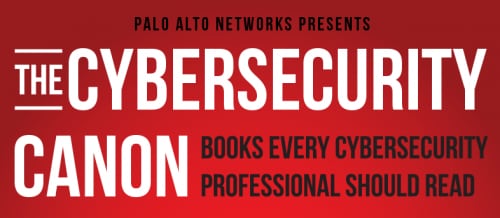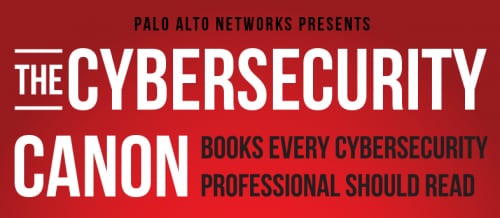 Week 5 of voting is now open for this year's inductees into The Cybersecurity Canon.
To get you ready for the upcoming March Madness, we're shaking things up and doing voting bracket competition style!
Here's how it works
The polls will run for six weeks starting on Monday, February 15 and continuing through Friday, March 25.
A new bracket will be posted on the Palo Alto Networks blog every Monday. Voting will remain open through Friday of the same week. Come back each week to cast your vote on the new brackets.
Each week the winners move on to the next round until only one book is left.
The winner will be inducted into The Cybersecurity Canon at our annual Ignite Conference in Las Vegas.
We have 36 nominated books this year. Vote for your Cybersecurity Canon champion now!