Read all of the top Palo Alto Networks news from the past week right here.
Unit 42 discovered Python-based malware PWOBot targeting Europe-based organizations and a new Poison Ivy RAT variant, dubbed SPIVY, affecting Hong Kong pro-democracy activists.
Want to keep up with Palo Alto Networks threat intelligence? Sign up here in the "Get Updates" box, and receive updates from the Unit 42 threat intelligence blog in real time, as well as information on upcoming Unit 42 whitepapers and appearances at industry events.

CISO Lucas Moody offered insights into M&As and the importance of due diligence with cybersecurity.
Joerg Sieber issued part three of his series on maximizing your Panorama deployment, explaining the importance of taking the future into consideration when deploying Panorama.
Scott Kannry of Axio Global explored why attention to detail is critical in evaluating cyber insurance in this week's Security Roundtable.
Palo Alto Networks experts shared their takeaways from the recent NIST Cybersecurity Framework Workshop 2016.
Download this whitepaper and solutions brief to learn more about the VMware NSX and Palo Alto Networks integration.
We shared this week's NextWave Partner Channel Scoop for your weekly reading.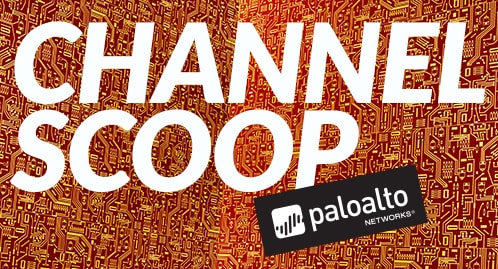 Here are upcoming events around the world that you should know about:
Palo Alto Networks Virtual Ultimate Test Drive NGFW- Apr 25, 2016
April 25, 2016 11:00 AM - 1:00 PM GMT
Online Event
Ultimate Test Drive: Next Generation Firewall
April 25, 2016 9:00 AM - 2:00 PM GMT
Jeddah
Virtual Ultimate Test Drive Ngfw April 25, 2016
April 25, 2016 11:00 AM - 2:00 PM EST
Online Event
Virtual Ultimate Test Drive: Next Generation Firewall - Apr 25, 2016Register
April 25, 2016 2:00 PM - 5:00 PM CET
Online Event
Advanced Endpoint Protection - Ultimate Test Drive
April 26, 2016 8:30 AM - 1:00 PM MST
Littleton, Co
Entrenamiento: Ultimate Test Drive De Threat Prevention Cdmx
April 26, 2016 9:30 AM - 1:30 PM CST
Ciudad De México, DF
Palo Alto Networks L'ultimate Test Drive Westcon Casablanca
April 26, 2016 9:00 AM - 12:00 PM WET
Casablanca
Palo Alto Networks Wildfire Webinar
April 26, 2016 8:00 AM - 9:00 AM CET
Online Event
Virtual Ultimate Test Drive Tp April 26, 2016
April 26, 2016 11:00 AM - 2:00 PM PST
Online Event
Advanced Endpoint Protection, A Traps Tutorial
April 27, 2016 11:00 AM - 12:00 PM PST
Online Event
Entrenamiento: Ultimate Test Drive De Threat Prevention
April 27, 2016 9:30 AM - 1:30 PM CST
Monterrey , Nl
Palo Alto Networks - Virtual Ultimate Test Drive Vdc Apr 27, 2016
April 27, 2016 1:00 PM - 3:00 PM GMT
Online Event
April 27, 2016 9:00 AM - 10:00 AM PST
Online Event
Ultimate Test Drive: Threat Prevention
April 27, 2016 9:00 AM - 2:00 PM GMT
Riyadh
Virtual Ultimate Test Drive Vdc April 27, 2016
April 27, 2016 11:00 AM - 2:00 PM EST
Online Event
Virtual Ultimate Test Drive: Threat Prevention - Apr 27, 2016
April 27, 2016 2:00 PM - 5:00 PM CET
Online Event
Globalprotect Demo - Webinaria: Czwartek Z Prewencją
April 28, 2016 11:00 AM - 12:00 PM CET
Online Event
Virtual Ultimate Test Drive NGFW April 28, 2016
April 28, 2016 11:00 Am - 2:00 Pm Pst
Online Event
Virtual Ultimate Test Drive Tp April 29, 2016
April 29, 2016 11:00 AM - 2:00 PM EST
Online Event