Catch up on all of the top Palo Alto Networks news from the week.
Unit 42 had a busy week! Researchers Robert Falcone and Jen Miller-Osborn observed a 9002 Trojan delivered using a combination of shortened links and a shared file hosted on Google Drive.
Palo Alto Networks researchers Tongbo Luo and Bo Qu were credited with the discovery of a WebKit vulnerability affecting Safari.
Jacob Soo discovered SpyNote, a remote spying Android trojan, leaked on several malware discussion forum.
Unit 42 also observed Afraidgate, a major Exploit Kit campaign that switches CryptXXX ransomware back to Locky.

Palo Alto Networks CSO EMEA, Greg Day, discussed building strategies to make sure cybersecurity is everybody's business 
CSO Japan, Mihoko Matsubara, shared her thoughts on putting the METI cyberthreat information sharing recommendation into action in Japan.
Matt Mellen explained how to interpret HHS guidance on ransomware as a HIPAA breach.
Awesome Jerry explains common threats in SaaS with a focus on malware propagation.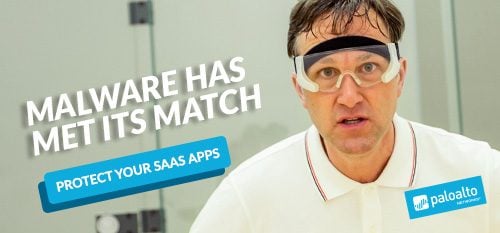 We hosted one of the most anticipated events of the summer for our interns, the Intern Dinner with the exec team at Mark McLaughlin's house.
Don't forget to visit our booth at Black Hat USA 2016 (booth 1000) to get exciting news about advanced endpoint protection, deep-dive demos, access to technical experts, and more!

Here are upcoming events around the world that you should know about. Don't forget to register for our new events calendar!
Virtual Ultimate Test Drive NGFW Aug 1st, 2016
August 1, 2016
Online Event
Virtual Ultimate Test Drive VDC Aug 3rd, 2016
August 3, 2016
Online Event
Virtual Ultimate Test Drive MP Aug 4th, 2016
August 4, 2016
Online Event
Breach Prevention Meets Suicide Squad – August 4th, 2016
Breach Prevention Meets Suicide Squad – August 5th, 2016
September 7, 2016
New York, NY