Did you miss any of this week's Palo Alto Networks action? Don't worry – we've rounded up our top news and views right here:
The Palo Alto Networks 2018 Cybersecurity Predictions and Recommendations series continued this week with horizon scanning in EMEA and the future of ransomware: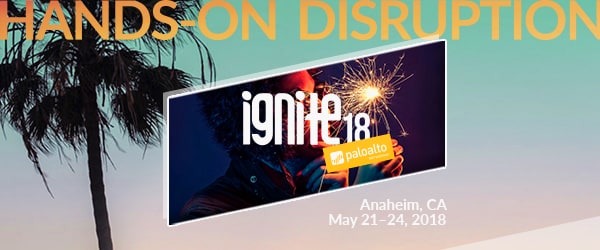 Palo Alto Networks Ignite '18 registration is now open! Secure your spot at the cybersecurity conference of the year today.
Want to share your cybersecurity knowledge with like-minded professionals at Ignite '18? The call for papers is open and accepting submissions. Get yours in TODAY.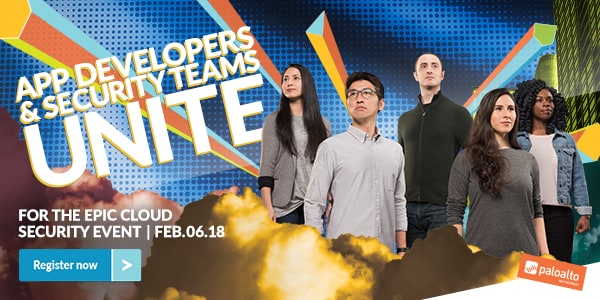 Cloud security takes a giant leap forward on February 6, 2018. Join us at our Epic Cloud Security event for useful insights, actionable intelligence and practical advice from cloud luminaries, partners and customers.
Take a look at upcoming events around the world that you should know about. Don't forget to register for our events calendar.
Looking to meet up with other Palo Alto Networks users? Check out Fuel, the Palo Alto Networks User Group, for opportunities to attend hands-on workshops, events and more!
Ultimate Test Drive - Amazon Web Services
December 19, 2017
Issy les Moulineaux, France
Live Webinar: Safely Enable SaaS Applications with Aperture
Cyber Security Webinar: Key strategies to protect your critical data in the cloud
Palo Alto Networks Traps 4.1 Live Webinar